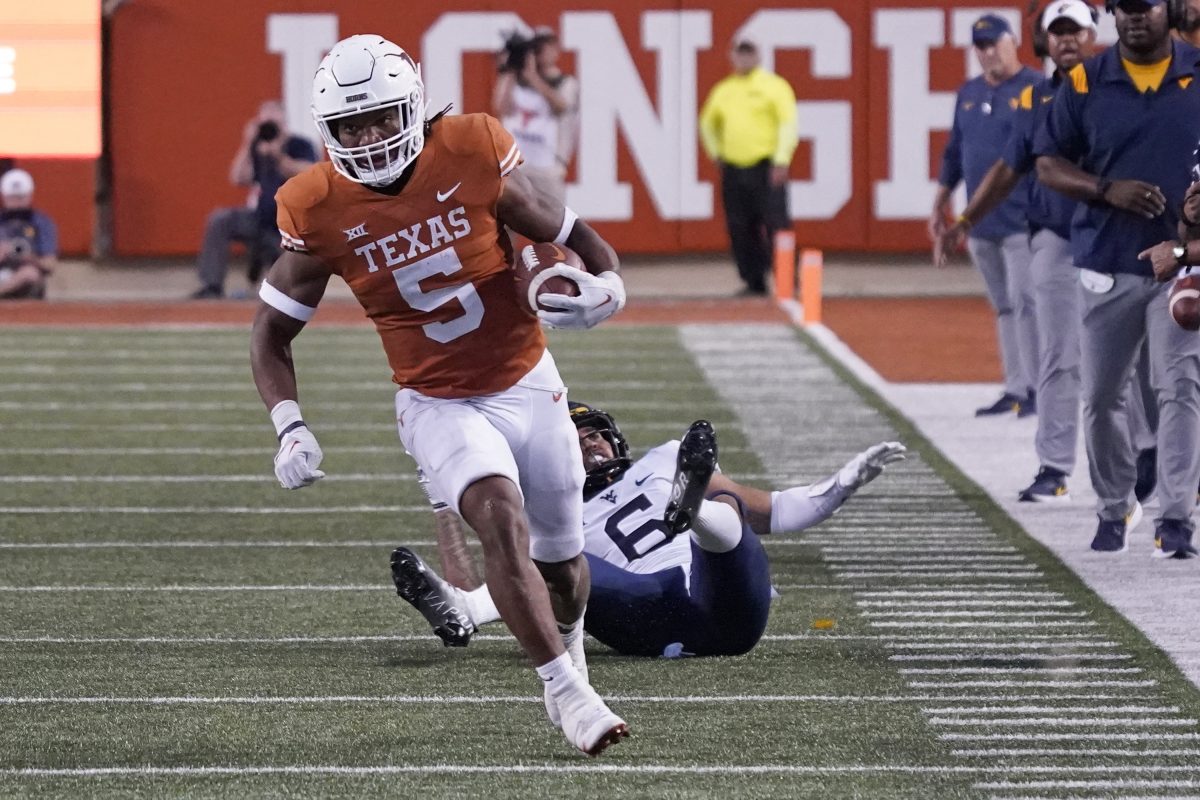 Bijan Robinson is one of the most exciting rookies to follow ahead of the 2023 NFL season, but his legacy at Texas will likely live on forever.
Sure, Texas didn't reach the heights that it hoped it would over the last few seasons, but Bijan Robinson cemented himself in Longhorns' lore as one of the best running backs in Texas' rich history at the position.
Here are some notable career stats in Robinson's career at Texas, courtesy of NCAA.com.
Texas school record for yards per carry in a game (19.1)
3rd in Texas career rushing touchdowns (33)
4th in Texas career rushing yards (3,410)
4th in Texas career total touchdowns (41)
8th in Texas career all-purpose yards (4,231)
9th in Texas career points scored (246)
As impressive as his career was at UT, former head coach Tom Herman says that it almost never happened.
In an interview with Adam Breneman on Next Up, Herman tells the story of landing Robinson, even though he'd originally picked another school.
"Bijan Robinson is probably the funnest [recruiting] win that we had, just because of all the other places that were recruiting him," Herman said. "God only makes one Bijan Robinson a year, if that."
"He called me and told me he was going somewhere else," Herman said. "A lot of people don't know that. Then, about two weeks later he said him and his family had prayed about it. I gave him space. We didn't pressure him by any stretch. He said through prayer, he was being led to the University of Texas, and it was awesome."
Landing Robinson was certainly huge for the Longhorns, and after a standout 2022 season, it appears that he might be the most polarizing offensive rookie in the NFL.