Baylor Bears
Big 12 Football: Ten Biggest Impact Transfers for 2023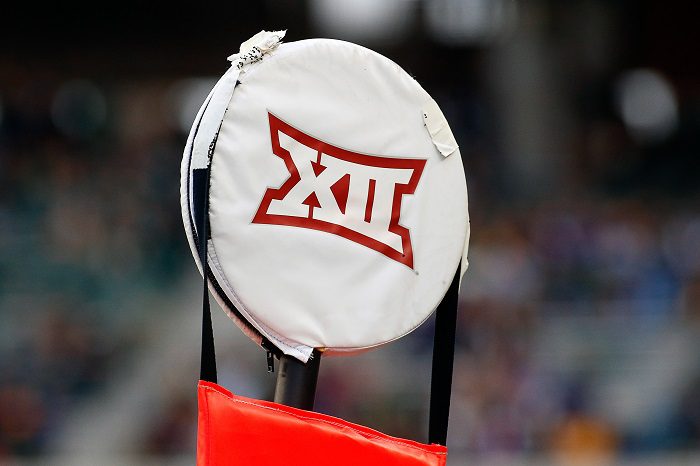 The transfer portal has become a centerpiece of conversation when it comes to college football, as it seems every year at least one of the top players in the sport is playing for a new team when he bursts onto the scene.
In the Big 12, several teams put an emphasis on retooling their rosters via the portal and will hope to see immediate dividends in 2023. There are plenty of new faces in the Big 12 this season, and many of them will make a huge impact right away.
With that being said, here are the 10 transfers who will make the biggest impact on the Big 12 race in 2023.
Disclaimer: The 10 players chosen are those we feel will impact the Big 12 race in the biggest way, not necessarily just the impact on their team.
If Oklahoma's defense is going to make a big turnaround in 2023, McCullough will likely be a big reason why. As a true freshman at Indiana last year, McCullough was named a freshman All-American by ESPN after 49 tackles, 6.5 TFLs, 4.0 sacks, three PBUs, and three QB hurries while appearing in 12 games (four starts). McCullough will play "Cheetah" in Brent Venables' defense, which will allow the Sooners to use his versatility as both a pass rusher and in coverage.
Despite not making much of an impact in his two seasons at Michigan, Alan Bowman gives Oklahoma State a true gunslinger at quarterback heading into 2023. In 19 career games at Texas Tech from 2018-20, Bowman threw for 5,260 yards and 33 touchdowns with 17 interceptions while completing 67% of his attempts. If he can clean up the turnovers and work within the framework of Kasey Dunn's offense, the Cowboys' offense could be dangerous in 2023.
Replacing Deuce Vaughn will not be easy, but going out and getting one of the top running backs in the transfer portal certainly helps. In his last two seasons at Florida State, Treshaun Ward totaled 1,143 yards and 11 scores on the ground. In 2022, he averaged an impressive 9.5 yards per carry for the Noles on 95 attempts. Behind a veteran offensive line in Manhattan, Ward should have all the opportunities in the world to have a career year. If he does that, K-State will be a contender again in 2023.
Anytime you land a former No. 1 overall running back, it's a good thing. However, when you have to replace your top two ball carriers from a season ago, it's great. Trey Sanders never really got going at Alabama, totaling just 528 yards and three touchdowns on 116 carries (4.55 ypc) in three seasons. However, Sanders is an immense talent, and perhaps a change of scenery is all he needs to reach his potential. If Sanders can secure the starting role and turn the flashes of greatness into consistency, the Horned Frogs' offense will be lethal under new offensive coordinator Kendal Briles.
Former Oklahoma State running back Dominic Richardson is the projected starter at Baylor ahead of the 2023 season, and the Bears could certainly use some new blood in the backfield after a down year in 2022. Last season, Richardson rushed for 543 yards and eight touchdowns, adding 22 receptions for 220 yards for Oklahoma State. As the primary ball carrier in Baylor's outside zone scheme, Richardson should be able to have a career year in Waco. The Bears are at their best when running the ball effectively and playing shutdown defense, and Richardson will play a major role in whether that is the case this season.
Another key defensive addition for the Sooners, Rondell Bothroyd brings an abundance of experience and success to Oklahoma's defensive line, which struggled in 2022. Over his last two seasons at Wake Forest, Bothroyd totaled 93 tackles, 14 sacks, 24.5 tackles for loss, four forced fumbles, and three fumble recoveries. According to PFF, Bothroyd is the highest-graded returning edge rusher in the Big 12 (85.7). If Bothroyd can be a consistent problem for opposing quarterback in 2023, the Sooners' defense will improve dramatically.
Last season at UNLV, Aidan Robbins burst onto the scene as one of the top running backs in the Mountain West with 209 carries for 1,011 yards and nine touchdowns. Now, he will be tasked with replacing Christopher Brooks, who led BYU's backfield last season. In the Cougars' first season in the Big 12, running the ball will be key to their success, as Kedon Slovis will need a good running attack to help him out. If Robbins can get over the 1,000-yard threshold again, that would go a long way.
There's only one word you need to use to describe Texas Tech's newest wideout, Drae McCray: speed. In two seasons at Austin Peay, McCray recorded 129 receptions for 1,888 yards and 17 touchdowns. As an all-conference selection in both seasons with the Governers, McCray had plenty of interest from D-I programs when he entered the transfer portal. Landing in Zach Kittley's offense might be the perfect fit for the speedster, allowing him to stretch the field in a wide-open attack. If he can transition seamlessly into the new offense, look out.
Last season at Liberty, Mike Smith started all 12 games for the Flames and led the team with 85 tackles while adding 10 TFLs, 0.5 sack, one interception, two QB hurries, three forced fumbles and one interception. Now the MIKE linebacker in Dave Aranda's system, Smith should fit the mold that Terrel Bernard played so well two seasons ago in Waco. With Smith plugged in, Aranda's defensive unit could spring back to life in 2023, and if that happens, the Bears could play a role in the Big 12 race.
Perhaps the biggest X-Factor on this list, Jalen Catalon's ceiling is as high as it gets in 2023, if he can stay healthy. When he's been on the field, Catalon is one of the best defensive backs in college football. In 2020, Catalon earned All-SEC honors and was a freshman All-American after recording 99 tackles, four PBUs, and three interceptions as a redshirt freshman at Arkansas. However, he's appeared in just seven games over the last two seasons, with 54 tackles and two interceptions to show for it. If Catalon can stay on the field in 2023, Texas' secondary could take another step forward and turn into something special.
Honorable Mention
JoJo Earle, WR, TCU
Logan Brown, OL, Kansas
Kedon Slovis, QB, BYU
Devin Carter, WR, West Virginia
Donovan Smith, QB, Houston
AD Mitchell, WR, Texas
Arlen Harris, RB, Iowa State
David Ugwoegbu, DE, Houston
Emory Jones, QB, Cincinnati
Justin Wright, LB, Oklahoma State
Clark Barrington, OL, Baylor
Campbell Barrington, OL, Baylor
Walter Rouse, OL, Oklahoma
Brenen Thompson, WR, Oklahoma
Decorian Patterson, CB, UCF