Big 12 News
Brett Yormark: 'I'd Like to Stay at 14' Teams After Oklahoma, Texas Leave Big 12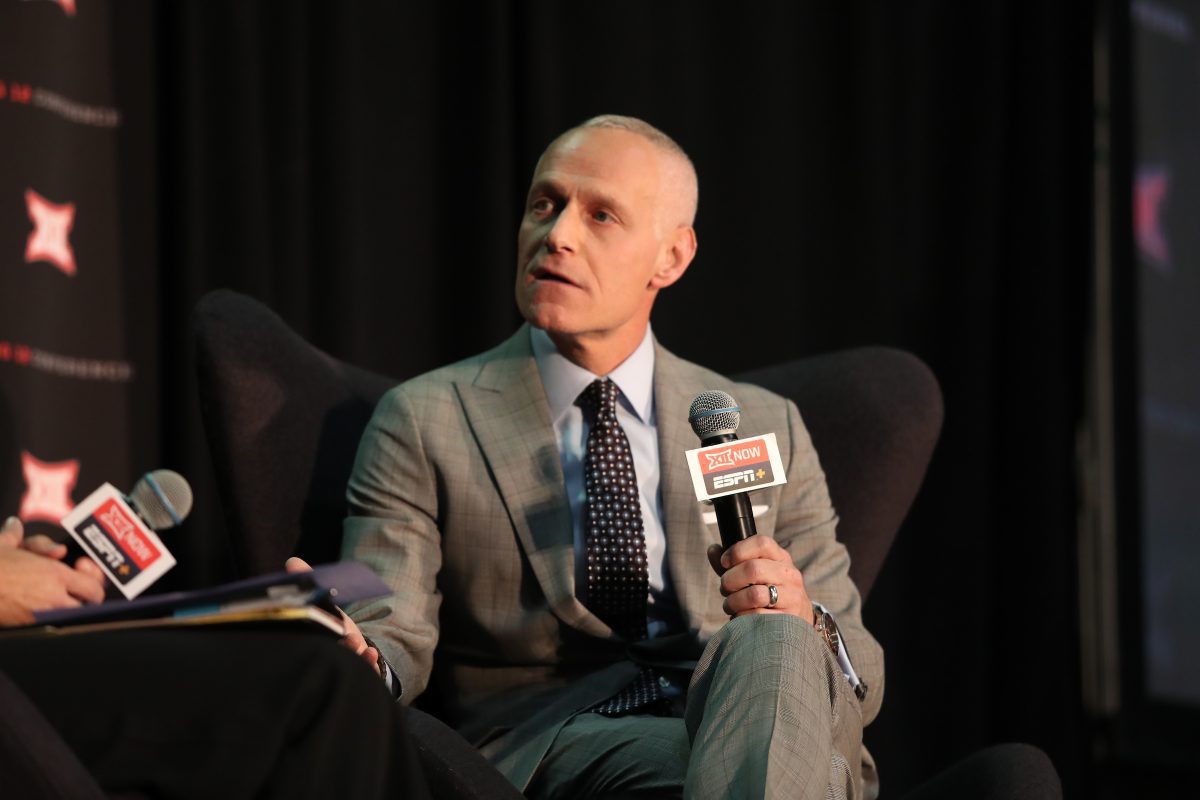 For the first time in conference history, the Big 12 will consist of 14 members in 2023, with BYU, Cincinnati, Houston, and UCF joining the conference on Saturday.
Meanwhile, Texas and Oklahoma are sticking around for one more season before leaving for the SEC in 2024, bringing the conference back to 12 members. Or will it?
In a recent interview with "BYU Sports Nation," Yormark said that, while 12 would be great, he'd love to keep the conference at 14 teams, even after the Sooners and Longhorns leave.
"I'd like to stay at 14 teams, even with the departures of OU and Texas," Yormark said. "We'll see if that's a possibility or not, but I love 12. I love the current makeup moving forward, in fact, I'm thrilled with it. Whatever happens has to truly create value for the conference, and fit within those guiding principles, with respect to how we're thinking about expansion — academics, leadership, cultural fit, geography, athletic performance and brand."
Brett Yormark and the Big 12 will welcome BYU, Cincinnati, Houston, UCF to the conference on July 1, and will host them for the first time at media days on July 12 and 13.
Baylor, BYU, Houston, Kansas, Oklahoma State, TCU and Texas will be present July 12 while UCF, Cincinnati, Iowa State, K-State, Oklahoma, Texas Tech and West Virginia will take the stage July 13.
ESPNU and Big 12 Now on ESPN+ will provide television coverage beginning at Noon CT on Wednesday and 8:30 a.m. CT on Thursday.
On Wednesday, the conference announced the attendees from each school, courtesy of a Big 12 press release.