Big 12 News
Brett Yormark Predicts Big 12 Is 3-5 Years Away From Being A 'Top National Conference'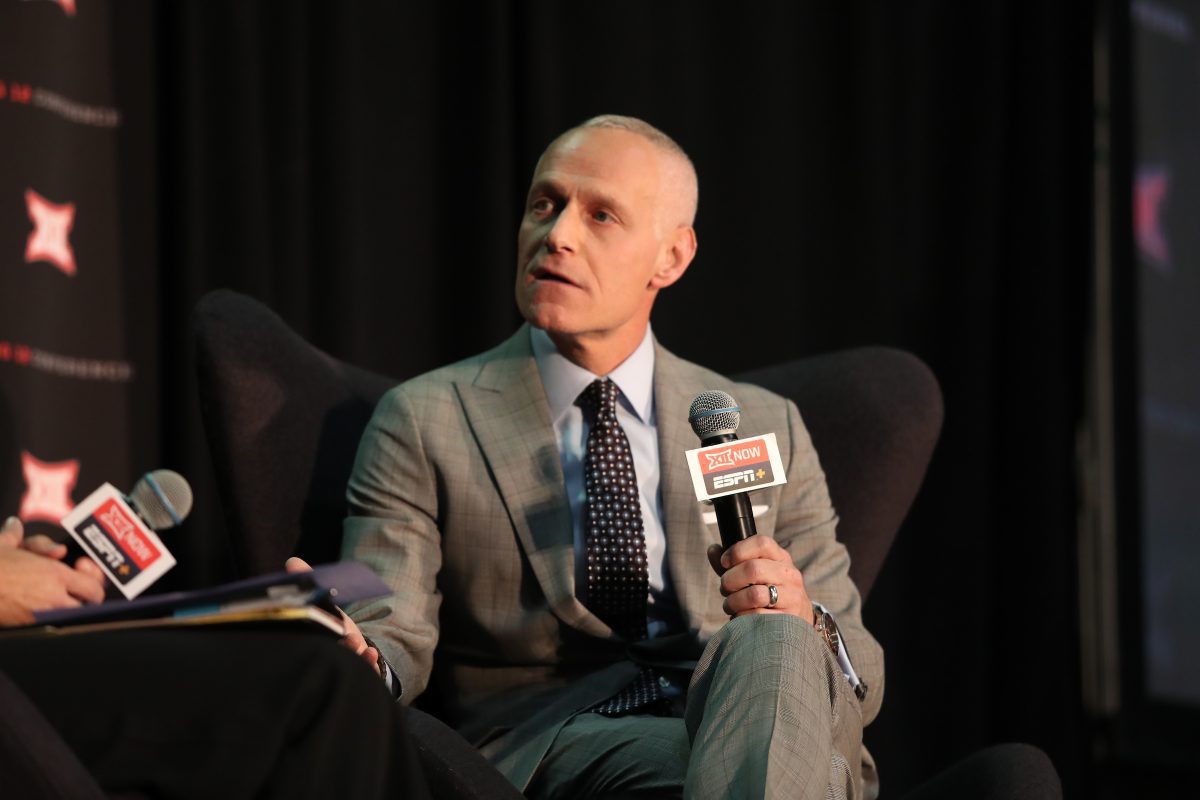 The Big 12 officially welcomed BYU, Cincinnati, Houston, and UCF to the conference on Saturday as the new era of the conference is set to get underway with the 2023 football season.
Under Commissioner Brett Yormark, there have been plenty of additions to the Big 12, both literally with four new schools, and figuratively, with ideas like basketball camps in Rucker Park and Big 12 Mexico.
Yomark's main objective since taking over the conference last summer has been finding ways to add value to the conference by any means necessary. After signing a $2.28 billion media rights deal with ESPN and FOX through 2031, the Big 12 is hoping to land an even bigger payday when negotiations start up next time.
By then, Commissioner Yormark expects the Big 12 to be one of the "top national conferences" in all of sports.
"I don't have a crystal ball. But if I did, I think we're about three or four or five years down the road from being a top national conference," Yormark told the Dallas Morning News.
The league will certainly look different in five years. With Oklahoma and Texas leaving for the SEC in 2024 and the Big 12's four new teams well established by then, there's no reason to believe that the Big 12 won't be flourishing. While losing the Sooners and Longhorns appears to take away from the Big 12's allure, Yormark doesn't have any emotions toward their departure.
"I have no emotion toward Texas and Oklahoma leaving," Yormark said. "They'll always be a part of the history of the Big 12. But I came here with fresh ideas and a different type of background and I want us to innovate and disrupt in a positive way, with or without them."
As one of the more forward-thinking commissioners in college athletics, Yormark has been very clear about his desire to expand further, if there is value in doing so. And while the topic of expansion is a hot one, the Big 12's commissioner is only interested in value for the conference.
"We want to be in all four time zones, and expansion is a big part of it," Yormark said. "I would say that we have a plan for expansion. I've never mentioned one school that we want."
"Everything we do from here on out is about value creation. If there's no value creation, and I can't see us growing our TV deal in that next cycle, then why expand?"