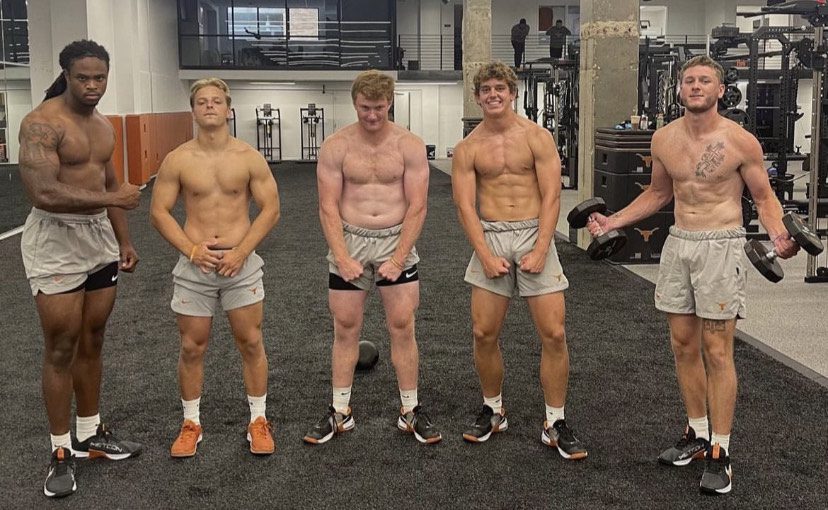 The age of college quarterbacks taking the field looking like the infamous photo of Tom Brady at the 2000 NFL Combine is slowly coming to an end as more and more QBs are figuring out how to look like an off-brand Hercules.
The Texas quarterback room is the most recent addition to that narrative as freshman quarterback Arch Manning is trending on social media for looking absolutely jacked.
Manning is seen flexing after a workout alongside the rest of the Longhorns quarterback room including Quinn Ewers, Maalik Murphy, Charles Wight, and Joe Tatum. Many fans chimed in on social media to comment on the size difference between Maalik Murphy and the rest of the group, as well as Arch Manning looking like he stepped straight out of an Abercrombie & Fitch ad.
We decided to highlight some of the best comments from around the internet on the photo as a Fourth of July gift to any and all who celebrate.
The third photo was the original source for the picture coming from freshman quarterback Maalik Murphy who blessed the internet with the viral photo. While gym workouts may not translate to immediate success on the field, they definitely help out a lot. The Longhorns kick their season off on September 2nd against Rice where the world can see just how special the Texas QB room can be.