Big 12 News
Oklahoma State Ace Kelly Maxwell to Enter Transfer Portal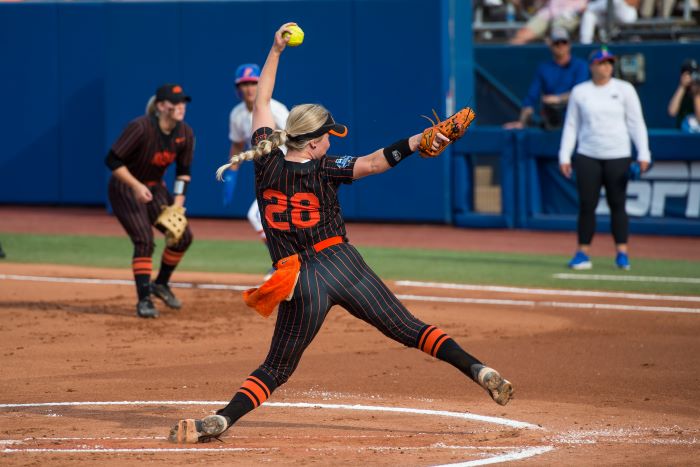 Some of the best softball in the country is played right here in Big 12 country, is the state of Oklahoma where the Sooners and Cowgirls have been two of the nation's best programs over the past several seasons.
However, both schools have had to deal with some bad news following appearances in the 2023 Women's College World Series.
After winning their third consecutive national championship last month, Oklahoma saw its ace, Jordy Bahl, enter the transfer portal and head to Nebraska to be closer to home.
Now, Oklahoma State looks to be losing its ace as well, with lefty Kelly Maxwell reportedly entering the transfer portal, according to Extra Innings Softball's Justin McLeod.
Maxwell, a two-time All-American with Oklahoma State, posted a 1.58 ERA over four seasons in Stillwater. With a 58-20 record, Maxwell has posted a career total of 746 strikeouts over 494.2 IP and limited opposing batters to a .158 batting average.
Maxwell was named the Big 12 Co-Pitcher of the Year in 2022 and earned First Team All-Big 12 honors in each of the past three seasons.
As a redshirt senior in 2023, Maxwell has her "super senior" year of eligibility remaining and will spend it somewhere outside of Stillwater. As a graduate transfer, Maxwell will be immediately eligible to play at her new school despite entering the portal outside of the designated window.