Big 12 News
Big 12 Announces Championship Game Extension With AT&T Stadium Through 2030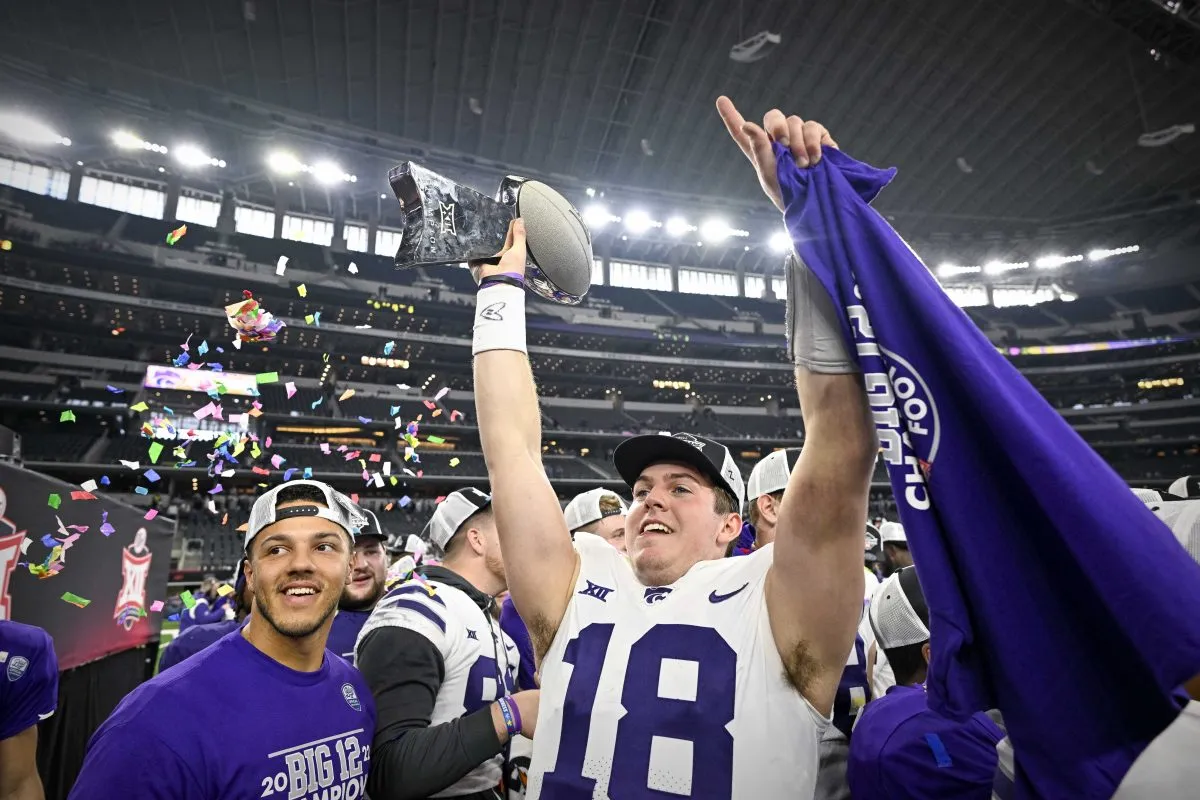 On Wednesday, Big 12 Commissioner Brett Yormark announced an extension with AT&T Stadium as the site for the Big 12 Football Championship through 2030.
AT&T Stadium, the home of the Dallas Cowboys, has been the site of the Big 12 Football Championship since the conference brought back the game in the 2017 season.
"It's a world-class venue, probably the finest venue in America," Yormark said of the venue, and the importance of keeping the Big 12 Championship in Arlington (TX).
The Oklahoma Sooners dominated the early portion of the return of the Championship game, winning each of the first four conference titles from 2017-2020. However, since that point, we've seen four different teams play in the Championship game, and two first-time winners in 2021 and 2022.
In 2021, the Baylor Bears took down Oklahoma State 21-16 to win their first outright Big 12 Championship in program history.
In 2022, the Kansas State Wildcats took down the undefeated TCU Horned Frogs, 31-28, in an overtime thriller.
The extension with AT&T Stadium is an exciting development for the Big 12 Conference and is certainly something to celebrate as the league enters a new era.