Big 12 News
Brett Yormark Doubles Down on Outlook on Big 12 Expansion: 'We Have a Plan'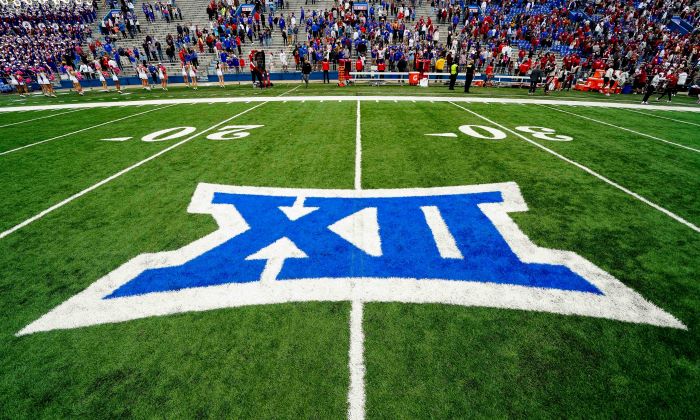 ARLINGTON, Texas — Big 12 Football Media Days began on Wednesday afternoon with commissioner Brett Yormark taking the stage for nearly an hour to discuss the biggest topics and issues facing the conference in the short and long-term.
Naturally, one of the most-discussed topics was potential Big 12 expansion. Yormark was coy in some of his response, but still made it clear that while there hasn't been any movement in recent weeks, the door is not shut.
Yormark said, "Relative to expansion, we have a plan for expansion and I'm not going to really address it today… and hopefully we can execute that plan sooner than later… if we stay at 12, we're perfectly fine with that."
Yormark was later asked about his recent comments made regarding the possibility of staying at 14 teams, when the commissioner said, "I'd like to stay at 14 teams, even with the departures of OU and Texas."
He followed up those comments on Wednesday at Big 12 Media Days by saying, "I like, 14 but we are not chasing a number."
Yormark opened up his comments by hyping up the last year for the league and highlighting many of the successes both on and off the field, including TCU making the College Football Playoff, along with a brand new TV deal announced last fall.
But when it comes to expansion, the Big 12 has been rumored to have interest in several Pac-12 schools, most notably the Four Corners (Colorado, Arizona, Arizona State and Utah), along with rumblings around programs like UConn and Gonzaga. However, there hasn't been any movement as the Pac-12 Conference remains insistent that they have a TV deal coming soon.
Most importantly, the Big 12 is in a position of power to wait out whatever might come from the Pac-12 negotiations, but regardless, as Yormark has stated many times before, staying with the future 12 teams is a more than acceptable option.