featured
Four Takeaways From Big 12 Commissioner Brett Yormark's Media Days Press Conference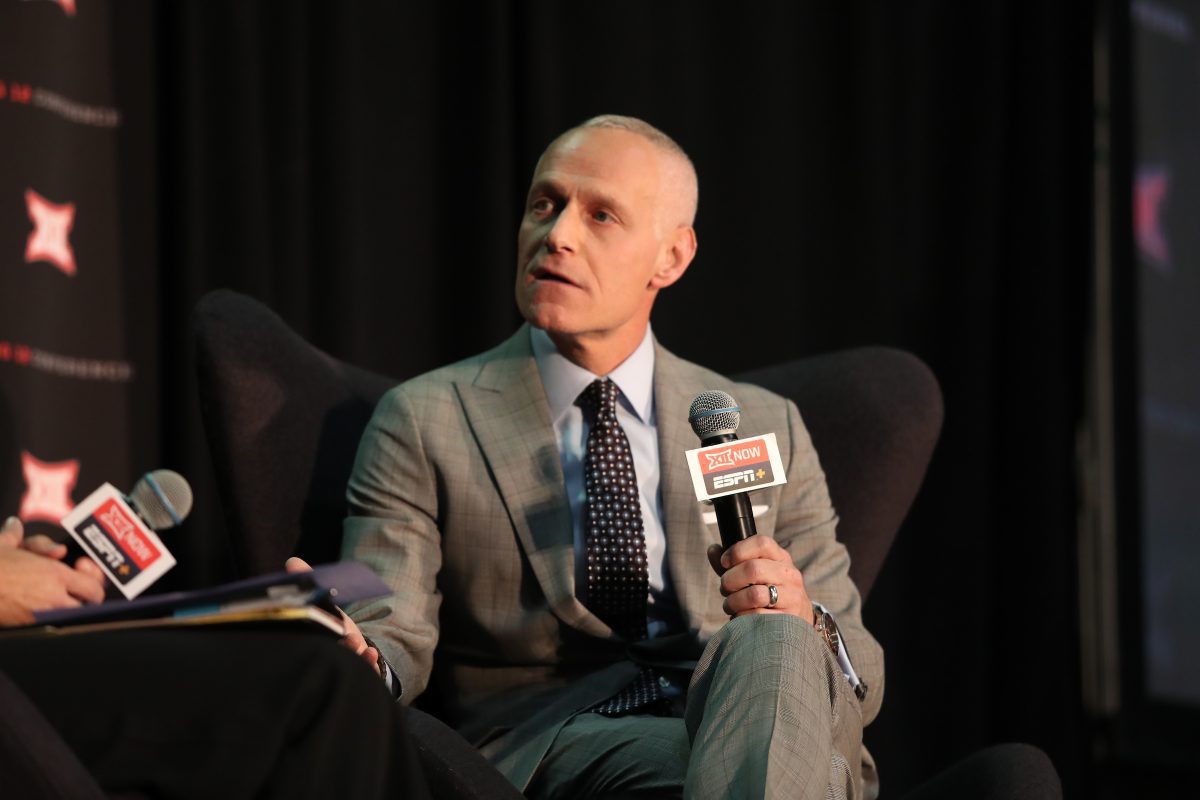 ARLINGTON, Texas — It's July and here at AT&T Stadium in Arlington, Texas the only thing hotter than the summer sun is Big 12 Media Days. Last year, Brett Yormark spoke for the first time to the media after being named commissioner of the Big 12 Conference.
Even though he wasn't commissioner until August 1st of 2022, he made quite the impression last year. While 2022 was big for the conference, 2023 is an even bigger year because now there are four new schools with BYU, Cincinnati, Houston, and UCF. To kick off Big 12 Media Days in Jerry World, conference commissioner Brett Yormark took the stage, and here are my thoughts on his opening statement.
1. Younger, Hipper, and Cooler is Real
Last year Brett Yormark talked about making the Big 12 Conference younger, hipper, and cooler. But he didn't just talk about it, he backed it up with his actions. From the Bathing Ape camo Big 12 logos on the field during the conference football championship game to having live music performances at the conference basketball tournament, Brett Yormark meant every word of what he said. During his opening speech, Yormark showed this brand refresh video.
He liked it so much that he asked to play it twice and when the music hit, he was jamming right along to it. The man is built differently and in a good way. Instead of standing at a podium, Brett Yormark was walking around the entire time during his opening statement. It didn't feel like I was listening to a conference commissioner, it felt like I was listening to a motivational speaker.
2. Bob Bowlsby is Still Helping the Conference
During his opening statement, Brett Yormark was talking about his first year as conference commissioner. He said "I didn't have a background in college athletics. Heading into year two I still have a lot to learn." Brett also mentioned that he still talks with Bob Bowlsby and leans on him for advice. Not only does he talk with Bob Bowlsby, but he also created an award named after him.
When Yormark announced the award, he also named two winners for it as well with Iowa State's Ashley Joens (basketball) and TCU's Max Duggan (football). I know that Bob Bowlsby wasn't the most popular commissioner, but it was nice to see Brett honor him with this award. He knows that Bob helped him set up to be successful because when Brett Yormark arrived, the four new schools were already on the way in.
3. The Big 12 is Still Open For Business
The famous line from Big 12 Media Days last year was about the Big 12 being open for business. During his opening statement, Brett Yormark acknowledged that and said "The Big 12 was open for business. Since then, we have jumped ahead of the line." Yormark said that he wants the conference to look at all angles of things when it comes to making decisions. The Big 12 already has a media deal that goes through the 2030-2031 season, and they are still trying to find ways to help the conference. Whether it's adding or not adding schools, the Big 12 is still open for business and even though they have jumped ahead of the line, they aren't going to sit on their hands when it comes to making moves.
4. The Conference Championship Games Aren't Going Anywhere
To wrap up his opening statement, Brett Yormark mentioned that the conference made an extension with AT&T Stadium to host the Big 12 football championship game through 2030. This comes about a year after the Big 12 extended the conference basketball tournament in Kansas City.
It's clear that Yormark enjoys the two host sites and when it came to the extension in Jerry World, Brett said "It's pretty cool to start your season here and end it here as well." And I must say, I agree 100% with that statement.