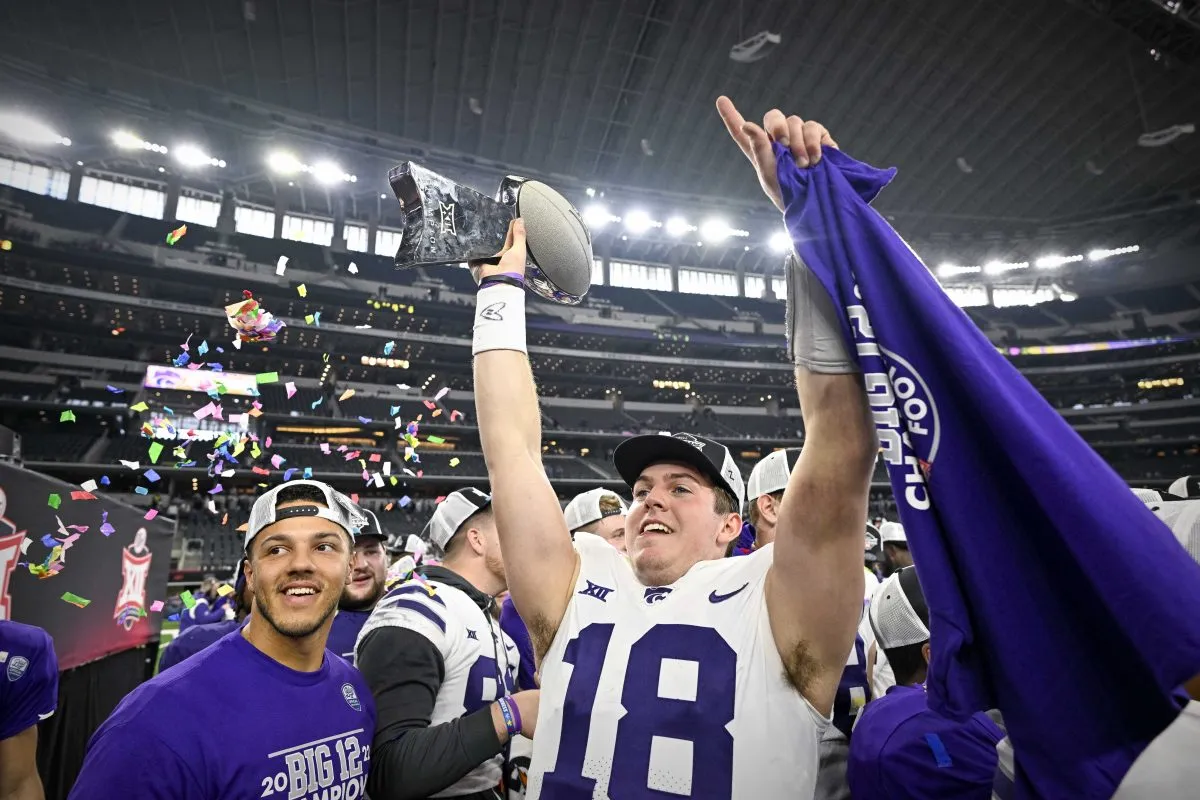 Kansas State head football coach Chris Klieman kicked off day two of the 2023 Big 12 Media Days event on Thursday by singing praise for his senior quarterback, Will Howard, who led the Wildcats to a Big 12 title last season in relief of Nebraska transfer Adrian Martinez.
Klieman mentioned that through the back half of the season, Howard was "one of the most-improved players in the country, and certainly one of the most-improved players in the Big 12."
"Confidence, belief, those are the two things I think of when I think of Will Howard. He's had an incredible journey at Kansas State, and he's had some ups and downs, but he's always weathered the storm," Klieman said. "He's always bet on himself and believed in himself. Most importantly, as we come into fall camp, the whole football team believes in Will Howard. The whole football team knows you can win a Big 12 Championship with Will Howard at quarterback."
Klieman continued by saying, "I'm just marveled at how he attacks his craft. He's always watching film, he's always breaking things down, he's always being a servant leader. He's meeting with tight ends, meeting with wideouts, meeting with running backs, and just sharing his knowledge of football. And then he continues to work on his physical traits. He's leaner this year, he's stronger. I know that he's worked on some mechanical things, I think this is the best we're going to see Will Howard."
Kansas State enters the fall as the reigning Big 12 Champs after finishing the 2022 season off 10-4 in Chris Klieman's fourth year in Manhattan. Howard stepped in for a banged-up Martinez against the Rose Bowl Champion TCU Horned Frogs and led the Wildcats to their first Big 12 title since the 2012 season.
The Wildcats will begin their 2023 campaign at home against SEMO on September 2. Then, K-State will begin the Big 12 slate against UCF in Manhattan before hitting the road to take on the Oklahoma State Cowboys.