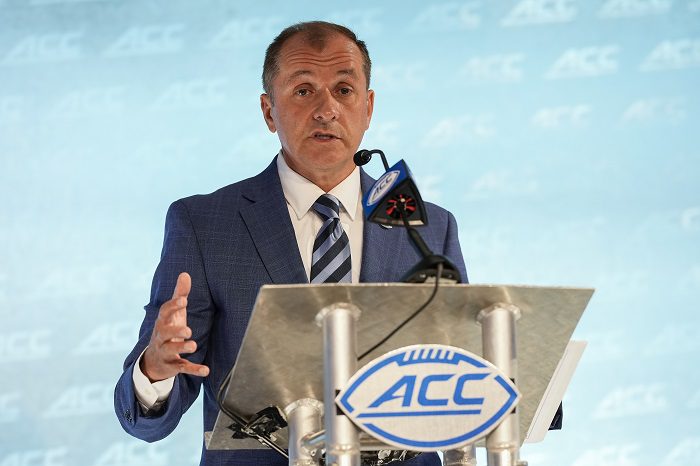 Cincinnati's game with Pitt on Sept. 9 will be the first game broadcast by the CW as part of an ACC television package agreed to on Thursday.
The ACC agreed to a deal in which the CW will show 50 ACC college football and basketball games each season through 2026-27. The ACC made the announcement.
The CW acquired the rights to these live ACC football and basketball games from Raycom Sports who sublicenses the rights from ESPN.
The ACC has a deal with ESPN that runs through 2034. The ACC has been exploring ways to improve its television revenue since its deal with ESPN is locked in.
The CW has reportedly been interested in getting further into the sports space beyond its current deal with LIV Golf. That includes college football, where the CW has been among the networks linked to the Pac-12's current television negotiations.
Because the CW is sub-licensing through Raycom, this could be a chance for the CW to prove it can be a nationwide distributor for college sports. Even though the ACC is based on the east coast, the CW has affiliates in every major market.
The Pitt-Cincinnati game is in Pittsburgh, which means the ACC controls who broadcasts the game.
Per the ACC, football games will air each Saturday. The CW will also broadcast 28 men's basketball games and nine women's basketball games.
Those games will be featured in December, January and February, with men's basketball doubleheaders taking place every Saturday afternoon and women's basketball games on Sunday afternoons.
Raycom Sports will produce all games for The CW.
You can find Matthew Postins on Twitter @PostinsPostcard.