Trending Now
UConn Booster Predicts It's Only a Matter of 'If Not When' Huskies Join Big 12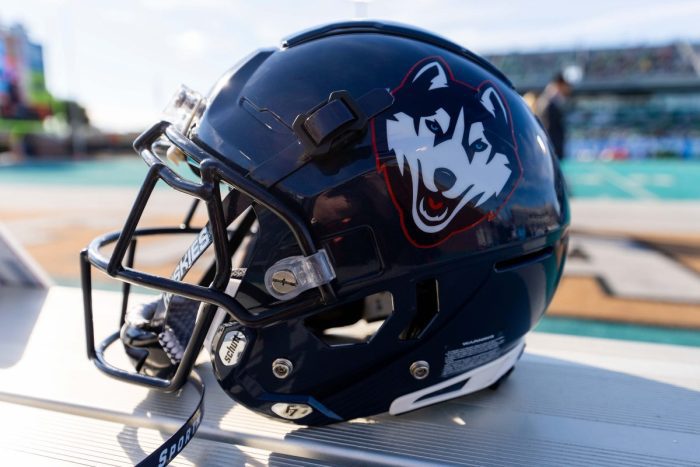 At least one person around UConn athletics believes it's only a matter of time before the Huskies join the Big 12 Conference.
At Big 12 Media Days on Wednesday, commissioner Brett Yormark said that the conference has a "plan" around expansion but didn't mention any specific schools. But, he reportedly met with UConn earlier this year, shortly after the men's basketball team won the national championship.
Jim Williams, a former Emmy-winning sports television producer who still works as a consultant in the industry, recently spoke to a UConn booster who is bullish on the Huskies joining the Big 12 at some point.
Spoke last night to a major @UConnMBB booster who said "It's not a matter of if but when we will become a full member of the @Big12Conference. We could not be happier to someday be part of one of the most exciting and forward-looking conferences in college sports. UCONN is a Power 5 school and we look forward to hosting some B12 games at MSG and/ or Brooklyn showcasing the best Men's & Women's college basketball conference in the NCAA. It's also important to have our football program ramp up again and help the conference establish a strong NE presence."
The Huskies are members of the Big East in all sports except football, where it is independent. The Huskies were previously in the American Athletic Conference but left the league a few years ago because they wanted to revive their Big East basketball rivalries.
Moving to the Big 12 Conference would mean turning back on those rivalries, but the trade-off would be a bigger financial gain for UConn overall.
Yormark said there is no timetable on expansion of the Big 12.
You can find Matthew Postins on Twitter @PostinsPostcard.