Big 12 News
Neal Brown on Being Picked Last in Preseason Media Poll: 'I Think It's Lazy Reporting'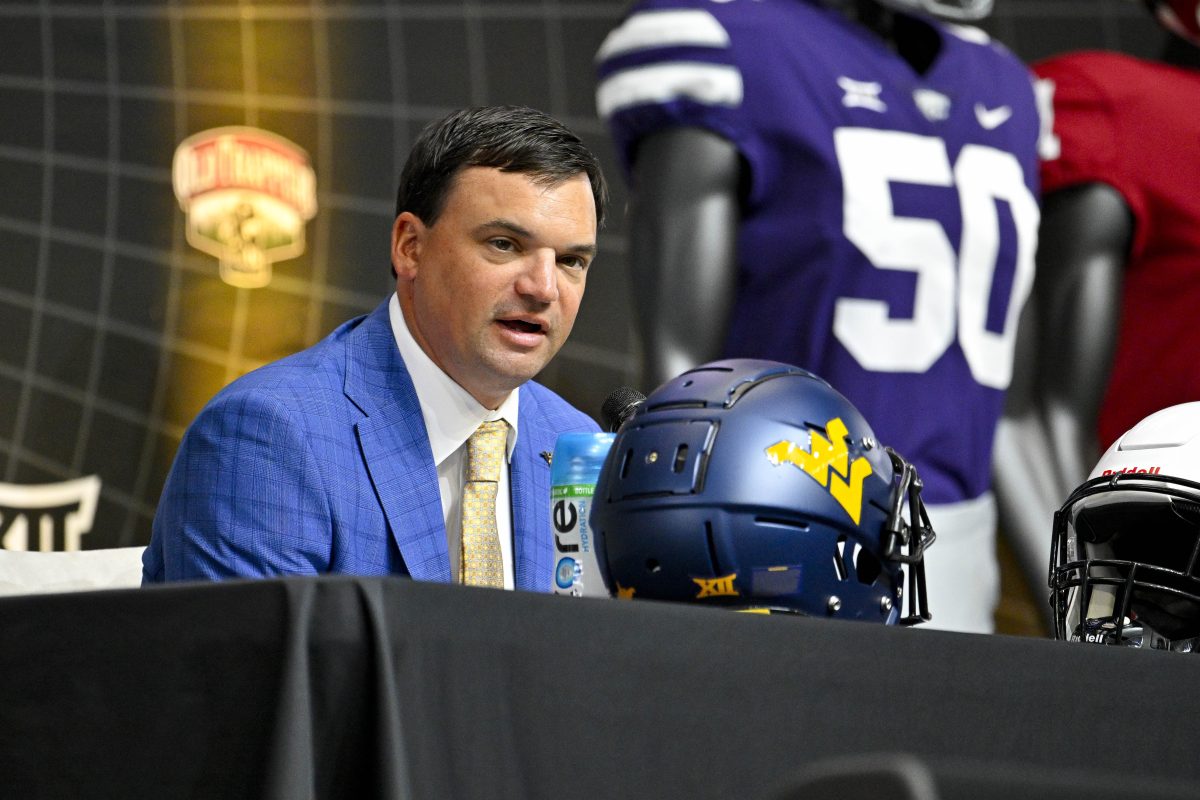 While most coaches in the Big 12 Conference have stated that they don't put much stock into the Big 12 Preseason Media Polls, West Virginia head coach Neal Brown mentioned that it upsets him that his squad was picked to finish last in the upcoming season.
Brown spoke his mind on the SiriusXM college football radio show at Big 12 Media Days saying, "It really pisses me off. There is some solace in the fact that the people who vote on the Big 12 Media Poll have never gotten it right. I just don't believe it's accurate and I think it's lazy reporting in a lot of senses."
Brown backed up his reasoning by saying, "To me, when you talk about football, as you build your football team through the interior parts on both sides on the line, we have 132 games started with our offensive line." Brown added, "I know that's the most in the Big 12, and I'm pretty sure that's pretty close to being one of the tops in the country. We've got four guys that were freshman All-Americans, our starting center Zach Frazier is a two-time All-American, Wyatt Milum Doug Nester, those guys are going to be NFL players, so we're really good up front."
While WVU's offensive line is one of the best in the conference, Brown moved on to addressing skill positions which have been the majority of problem spots for his team in recent years.
"We got a budding superstar in CJ Donaldson at running back. We're going to be more athletic, and we're going to have better quarterback play than we've had, and that's kind of been our Achilles heel a little bit offensively," Brown said. "We retooled our receiver room, and then defensively people seem to forget that last year we were not very good, but the three years prior we were great on defense. We lost six defensive starters to the transfer portal in the 2022 season and that's not going to be the case this year. We've got an all-league defender at each level in Sean Martin on the defensive line, Lee Kpogba at Mike Linebacker, and Aubrey Burks at safety."
Brown finished his comments off by issuing a declaration saying, "I like our team and I like our chances, and I don't feel like I'm going out on a limb saying we will not finish where we were predicted to finish."
While Brown feels pretty confident about his squad heading into the 2023 season, he'll have a tough task when his team kicks off their season by taking on Penn State on national television in Happy Valley on September 2nd.