Trending Now
Brock Huard Calls Pac-12 TV Situation 'Very Dire'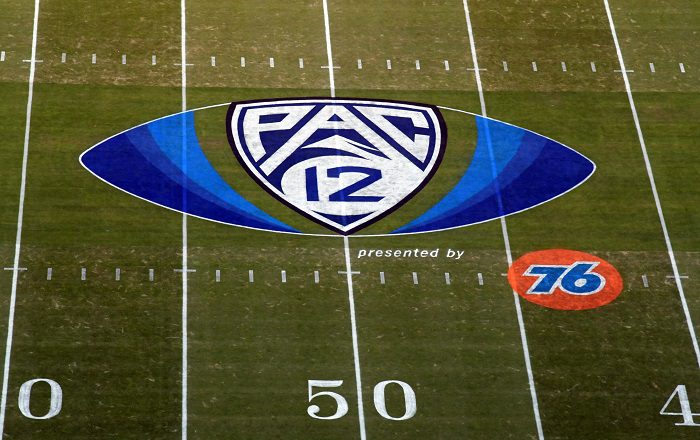 The college football world is awaiting the next move for the Pac-12 Conference, as the entire sport is waiting to see what kind of TV contract offer the league may ultimately land. That will determine the future of the conference, and ultimately the sport.
On Friday during his radio show in Seattle, FOX Sports analyst Brock Huard spoke about this on Brock and Salk and called the situation "very dire" for the Pac-12 Conference.
He went on to say, "These universities, these campuses broke the trust of these networks by not showing up, by not caring. And frankly in some of the places like Palo Alto and Berkley, they'd rather not have football. Upper campus and some of their leadership don't even need football… and once you've broken that trust, and these networks, who pay all the money, and they do all the work, and they've got all of their advertisers, they need numbers. We've got to have eye balls. And they tune in to watch Cal Berkeley, and there is Marshawn Lynch on the sidelines going, 'Where the *** is everybody?'"
For those curious, here is that video of Marshawn Lynch asking where the fans are at a Cal game last season.
Huard then goes to call out Stanford, saying, "That Jim Harbaugh can be at Stanford with Andrew Luck and not fill your stadium up?" He goes on to mention UCLA as an example of another University and fan base that has not held up its end of the bargain, even with Chip Kelly.
Huard adds in the commentary, saying, "And why do you think FOX is like, 'We're out.'? We'll go to Ames, Manhattan, Lubbock, where they care. You don't care out of west. And unfortunately George Kliavkoff is feeling the weight of that."