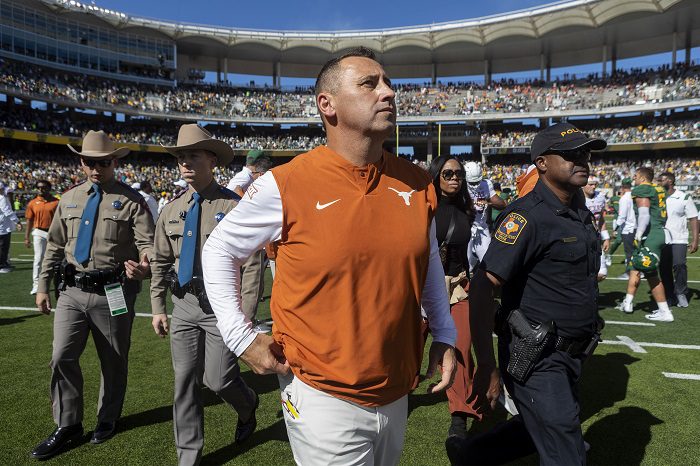 The hype following Texas football is one of the biggest offseason narratives surrounding the Big 12 Conference each year with many fans discussing whether or not the hype is warranted.
ESPN's Greg McElroy is the latest member of the media to chime in on the Longhorns saying that he is, "Drinking the Kool-Aid," and buying in on the program in Austin.
McElroy started off by ranking the top 10 teams in college football heading into the upcoming season listing the Longhorns at the No. 7 spot.
He backed up his claim by saying, "I'm drinking the Kool-Aid. I don't want to. I really don't want to. But you know who's got weapons? And you know who just might have a difference-making quarterback, assuming he grows the way we think he's going to grow? The Texas Longhorns. I don't want to do this, y'all. I don't want to do this. I don't want to be in the 'Texas is Back' crowd. I don't want to do that. I don't."
McElroy eventually decided that based on the roster construction for the Longhorns that they were deserving of a top 10 spot solidifying his stance on the "Texas is back" argument.
"I just have to evaluate the rosters with what they are. And I try not to look too much at the schedules because this is a snapshot of what I think these rosters would do if everybody played on a neutral field. This is how I think it might shake out."
While the Longhorns have more offseason hype than ever to live up to this season, it all starts when they take the field for the first game of the season on September 2nd against Rice.