Big 12 News
West Virginia Baseball: HC Randy Mazey to Retire After 2024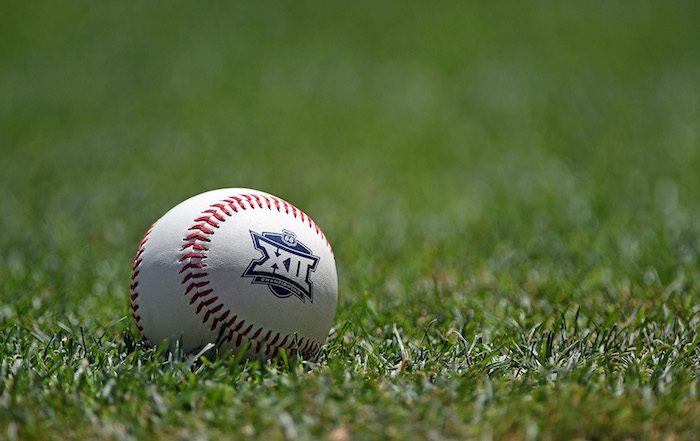 In 2023, the West Virginia Mountaineers baseball program had its most memorable season as a member of the Big 12, posting a 40-20 record and winning a share of their first Big 12 regular-season championship, the first conference title for WVU since winning the Big East in 1996. 
West Virginia also made its third appearance in the NCAA Regionals in 2023, their third under head coach Randy Mazey, who has now led the Mountaineers for 11 seasons. In his time in Morgantown, Mazey has a 336-250 record and has led WVU to Regional appearances in 2017, 2019, and 2023, the 2019 regional being the first to take place in Morgantown since 1955.
Ahead of his 12th season at the helm though, Mazey has announced that he will retire after the 2024 season, saying he is "not stepping down, but stepping aside."
"I would like to thank President Gee, Wren Baker, and Matt Wells for their tremendous support of our baseball program," said Mazey. "I would also like to thank Oliver Luck and Keli Zinn for giving me the opportunity to come to WVU and bring our baseball program to a Top 25 level. I am not stepping down, I am stepping aside after the 2024 season to let Coach Sabins, Coach Ginther, and Coach Garcia continue to take WVU Baseball to levels it has never reached before. I am 100% confident that Coach Sabins and this staff have the ability to do just that, and I am just as excited for the future of Mountaineer baseball now as I have ever been."
In his stead, current Associate Head Coach Steve Sabins will take over as the skipper for West Virginia, and will be on contract there through 2029.
Despite his retirement, Coach Mazey was sure to express his excitement for the upcoming 2024 season in his statement.
"I love WVU Baseball, and I am very proud of what we have accomplished in my time here," continued Mazey. "Amanda, Weston, Sierra and I have fallen in love with Morgantown, the people here, the fans, and the entire state of West Virginia. This is our home, and I will continue to help this baseball program within the community and the state to the best of my ability.
 
"However, since next season will be my last on the field, I do ask our great fans for their continued support to help make it our best season yet. Let's Go!"