BYU Cougars
HCS Mailbag: Upside for New Teams, Contenders and Neal Brown's Hot Seat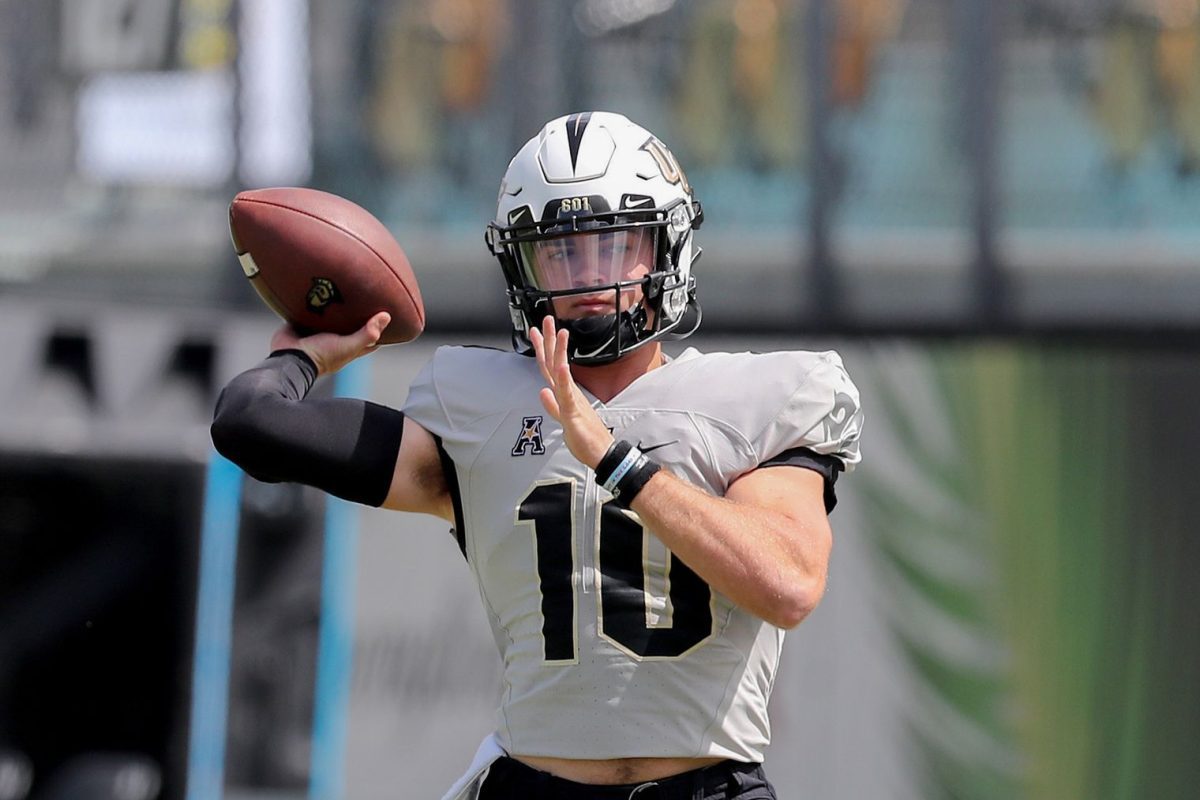 Welcome to the HCS Big 12 mailbag. This mailbag is for all you football junkies out there who root for a Big 12 school and not only have questions about your team but other teams in the conference as well. So, join me, grab a cold brew or your favorite drink, and relax as I answer all your Big 12 questions in my mailbag. I want to thank each one of you who submitted a question this week and for tonight's drink of choice? Take a look for yourself. Cheers!
Duke: I will tell you that I am not expecting a whole lot from the four new schools in year one. If you go back and look at my preseason poll I released last week, I had UCF at 8, BYU at 10, Houston at 12, and Cincinnati at 13. To me, a good year for BYU, Houston, and Cincinnati would be getting to a bowl game. I think that would be a good first step in the Big 12. As for UCF, I have a little higher expectation for them. Seven or eight wins would be a great first year for that program. Now if any of these teams fail to make a bowl game then I would consider that a bad season.
Duke: I am seeing a lot of Texas Tech in the mailbag lately, but I do want to let you know that where I live is NOT west Texas. All jokes aside, I like Texas Tech this season as a dark horse to possibly win the Big 12. I mentioned last week that Texas Tech's offense is going to be legit this season. A healthy Tyler Shough makes them a contender and he has plenty of weapons around him. The only concern I have is up front on the offensive line. Defensively, they may have the best defense I have seen in Lubbock since I started covering the conference back in 2016. While I do believe they will win eight or nine games, I don't think they will make it to the Big 12 championship game this season.
Duke: For my sanity I sure hope not. Look, I am a Big 12 guy, but I will admit that the SEC runs college football and they have for awhile now. Up until this past season, it had been over ten years since a team from the Big 12 played for a national championship. I am really not sure which team will do it, but I think at some point that streak will end in the next 30 years. It's going to take a team that gets on a roll and stays hot like TCU did last year. Unfortunately, the Horned Frogs ran into one of the best college football teams of all time in Georgia. So yes, a Big 12 team will win a national championship in the next 30 years.
Duke: Earlier in the year I ranked the Big 12 schedules and honestly as cheesy as it sounds, every game is important. I guess if I had to pick a particular time it would be the month of November. To me, that is when the real contenders start to separate themselves from the rest of the pack.
Duke: When I look at the four new teams coming in, I would say UCF has the best chance to make the biggest impact this season. Why? Because they are the best team out of the new four schools going into the year in my opinion. Long term I would still probably stick with UCF. BYU has been a national brand prior to joining the conference so I am not sure how much is going to change for them. As for Houston and Cincinnati, both are going to benefit from making the move to the Big 12 when it comes to recruiting.
However, UCF sticks out to me because I genuinely believe they can be the premier team in the state of Florida. They have the resources to compete with the big boys in the sunshine state and just look at the programs around them in that state. Florida and Florida State haven't been that great over the last eight years and Miami hasn't done a single thing in two decades. Out of all the schools in Florida, UCF has been the most consistent and the recruiting base they have is incredibly deep. I think UCF has the most upside out of the four new schools and that is no knock on the other three.
Duke: If it makes you feel any better, I have Texas winning the Big 12 this season and I have Oklahoma finishing third. Would it shock me if those two schools who are leaving after this season meet up in Jerry World with a Big 12 title on the line? No, but I know just like everyone else does that the conference would prefer that neither one of those teams make it to Arlington. In fact, I remember Bob Bowlsby having a good laugh when someone asked him if it felt good that neither Texas nor Oklahoma made the title game back in 2021. As far as any conspiracy theories go, that is complete bull… It's about as real as telling myself that one day I will stop drinking.
Duke: If not for money, Neal Brown would have been fired after last season. The results have been poor over four seasons as he is 22-25 overall and 14-21 in Big 12 play. That simply isn't good enough and I believe that if he doesn't get to a bowl game this year then he will be fired. When I look at the schedule, I just don't see them getting there which is why I believe that 2023 will be Neal Brown's final season in Morgantown.