Big 12 News
West Virginia's JJ Wetherholt Listed as No. 2 Pick in 2024 MLB Mock Draft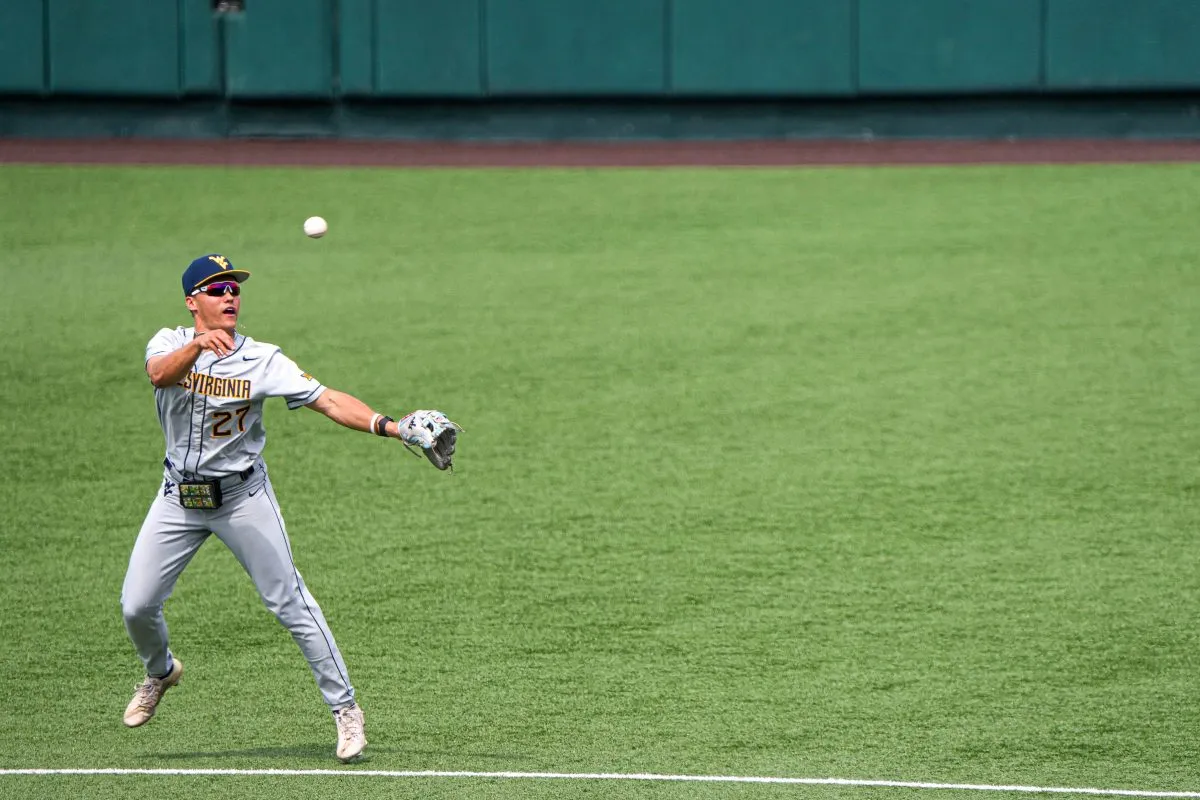 While it's no secret that the West Virginia Mountaineers have an absolute stud in JJ Wetherholt, MLB.com confirmed that by listing him as the second overall pick in their 2024 MLB Mock Draft.
The only player listed ahead of Wetherholt in the eyes of Major League Baseball is Wake Forrest transfer pitcher Chase Burns who solidified himself as one of the best pitchers in college baseball last season as a starter and reliever for the Tennessee Volunteers.
MLB writer Jonathan Mayo backed up his claim for Wetherholt at No. 2 saying, "Wetherholt won the Division I batting title by hitting .449 as a sophomore in 2023. He also slugged .787, with 16 homers and 24 doubles, while striking out in just 8.2 percent of his plate appearances. He could raise his profile even more if he gets the chance to play shortstop next year, but the bat alone is enough to put him here."
Wetherholt won as many awards as anyone in the country as a Sophomore in Morgantown including Big 12 Player of the Year, All-Big 12 First Team, NCBWA All-America First Team, Collegiate Baseball All-America First Team, CSC Academic All-America First Team, CSC Academic All-District, ABCA All-East Region First Team, NCBWA District 2 Player of the Year, Finalist for the Dick Howser Trophy, Finalist for the Bobby Bragan Award, Golden Spikes Award Semifinalist, and the No. 1 Baseman in Division 1 in Week 6 and Week 12.
Wetherholt is currently mocked to the Kansas City Royals in the 2024 MLB Draft and while the Royals have a few bright spots on their roster, Wetherholt would form one of the best infields in baseball with Bobby Witt Jr. and Maikel Garcia.