Trending Now
George Kliavkoff on Big 12 Poaching Pac-12 Schools: 'It's Not a Concern'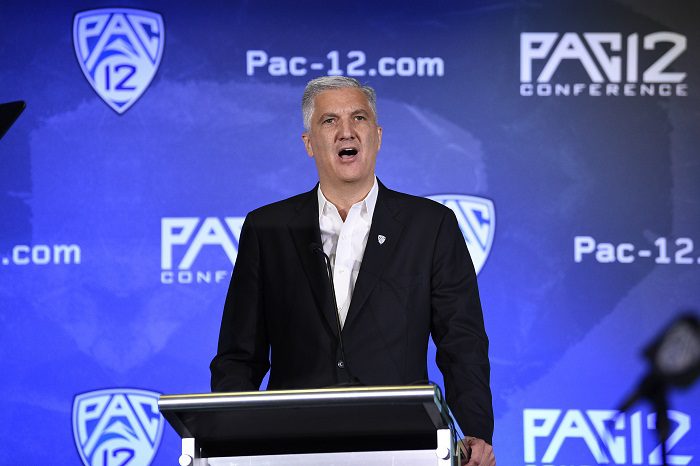 With many storylines breaking from the Pac-12 Conference's Media Days event, one of the biggest questions commissioner George Kliavkoff had to face was the possibility of losing more teams to conference realignment.
With the Big 12 Conference exploring expansion options in the event that an opportunity presents itself, commissioner Kliavkoff dispelled rumors of realignment saying, "It's not a concern."
Kliavkoff mentioned the ongoing media rights deal negotiations being a factor in the situation but expressed his lack of distress for the situation saying, "Our schools are committed to each other and to the Pac-12. We'll get our media rights deal done, we'll announce the deal. I think the realignment that's going on in college athletics will come to an end for this cycle."
While the Pac-12 continues to hit roadblock after roadblock en route to agreeing to an official media rights deal, the league commissioner seems to have his eyes set elsewhere on areas to address.
"The truth is we have bigger fish to fry," Kliavkoff mentioned. "There are incredible opportunities and also challenges in front of college athletics. I need to be able to work with all of my colleagues in Division I and particularly in the A-5. We'll do that and move past kind of all the bitter squabbling of the last year and work together to make college athletics better."
The Pac-12's saga of offseason battles continues to be at the forefront of sports media, and with the conference's supposed media rights deal coming in the somewhat near future, I wouldn't bet on a changing of the pack anytime soon.