Big 12 News
Four Big 12 Teams Making the Case for 2025 Top Basketball Prospect Cooper Flagg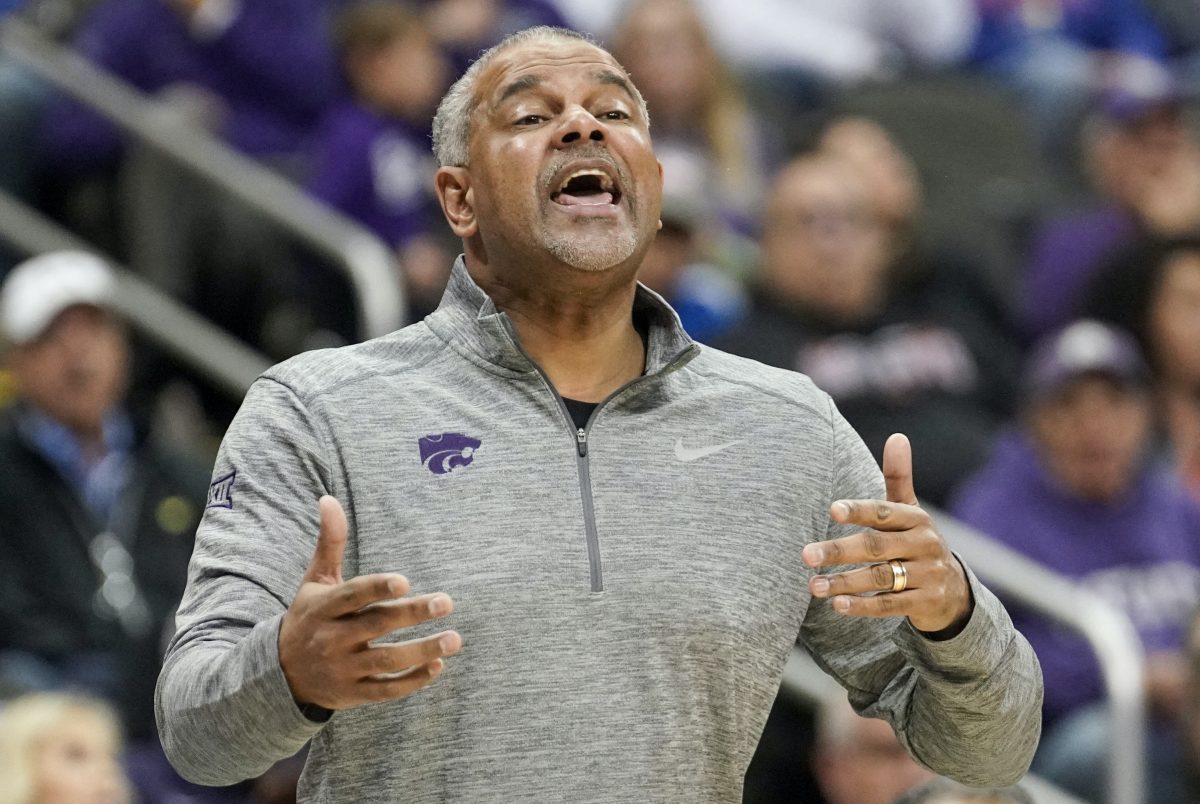 Five-star power forward Cooper Flagg is without question one of the top two players in the nation in the class of 2025 alongside five-star PF Cameron Boozer. Flagg is fresh off a trip to Peach Jam where he led Maine United to a 16U title after averaging 25.4 points, 13.0 rebounds, 5.7 assists, and 6.9 blocks per game.
247Sports' Isaac Trotter recently made an argument for each of Flagg's top 12 suitors to land the top prospect with four Big 12 teams showing up on his list in West Virginia, Kansas State, Texas, and Kansas.
Flagg has received offers from many teams nationwide and will undoubtedly receive more going forward. Rumors have been circling about the possibility of Flagg reclassifying to the class of 2024 where he would dethrone CG Dylan Harper to earn the top spot in the class.
The first of the four Big 12 teams to show up on Trotter's list was the West Virginia Mountaineers whose pitch was centered around offering both Cooper Flagg and his brother Ace Flagg.
"West Virginia was one of the first high majors to view Cooper's brother, Ace, as a real Power 6 prospect. West Virginia's pitch centers around allowing the Flagg brothers to team up in college. It's not the first time a sell like this has been utilized. Wisconsin was one of the only programs that really recruited both Johnny and Jordan Davis. Johnny picked the Badgers because Jordan was also given the chance to be on scholarship. Johnny went on to win Big Ten Player of the Year and become the No. 10 pick in the 2022 NBA Draft while Jordan was a key reserve. West Virginia is hoping that pushing the throttle for both Cooper and Ace pays off in a big way."
He then mentioned the fit at West Virginia following the departure of Bob Huggins saying, "It's a little hazy for West Virginia after the Bob Huggins fiasco. Josh Eilert is the program's current interim coach, but the West Virginia brass is expected to hold a full-fledged search after the 2023-24 season. How will that impact WVU's pursuit of the Flagg brothers remains to be seen."
Jerome Tang and the Kansas State Wildcats pop up as the second team mentioned from the conference after a successful first year in Manhattan. Jerome Tang has quickly found a way into conversations surrounding top prospects in future classes including a commitment from 2024 four-star guard David Castillo. Trotter spoke on K-State's "dudes" identity as Flagg fits the description better than anyone in the upcoming classes.
"Kansas State coach Jerome Tang has a long history of developing pros, dating back to his time helping Baylor turn into a National Championship winner. Kansas State is far from home, but Tang has revived an always-proud Kansas State program thanks to his bubbly personality, and a potent offense that has no plans of slowing down. Kansas State wants "dudes." Flagg is a dude. Enough said. The national complexion of Kansas State's program would change significantly with Flagg on board, and he'd be walking into a monster usage rate under an outstanding head coach."
The next team to surface happens to be another second-year head coach, Rodney Terry, and the Texas Longhorns which Trotter supported by saying, "Texas is armed with real resources. The Longhorns have a brand-new facility, and following in Kevin Durant's footsteps as the next megastar to walk through Texas' doors would be intriguing. There are still some questions about what "Rodney Terry basketball" actually looks like, but Texas will have some time to answer that before Flagg bunkers down into decision-making mode. Terry has asserted himself as a player's coach who led the program through a pretty traumatic event last season with class and dignity. The players openly pushed for Terry to get the interim tag stripped off. He has to prove himself, but he's built a roster that can be one of the Big 12's best, and he's been swinging big on the recruiting trail. Terry is recruiting with a lot of confidence right now."
The final team on Trotter's list is none other than Bill Self and the Kansas Jayhawks who have been one of the flagship programs in all of college basketball over the past century. The allure of Flagg teaming up with one of the best head coaches in the nation after a five-star player of Flagg's magnitude in Hunter Dickinson leaves Kansas would be something that many could come to see at the Fieldhouse.
"Bill Self stands alone at the pinnacle of the sport. He's the best active coach in the country, and Kansas' pitch remains super strong. The Jayhawks have utilized skilled big men like Flagg effortlessly. Self's ability to blend a championship culture and develop pros is unmatched. Kansas is going to keep recruiting the transfer portal at a high level. The days of Kansas being a player for the No. 1-rated transfer like Hunter Dickinson is far from over. But Self is a strong roster constructor. He has a knack for tweaking his roster to position his best player for success. Flagg would be no different. He'd undoubtedly be a featured piece for Kansas, but he'd also be part of a winning environment and likely not have the entire brunt of the program piled onto his shoulders. The role at Kansas could mirror what Flagg's early-career NBA job description looks like."
While Flagg still has time to make his decision to reclassify and commit to a program, if the top prospect from Maine finds his way onto the court in the Big 12 Conference, both the Big 12 Player of the Year award and the Newcomer of the Year award should be on high alert as Flagg possesses that type of talent in year one.