Big 12 News
Brett Yormark: 'This Conference Needed Someone Like Me'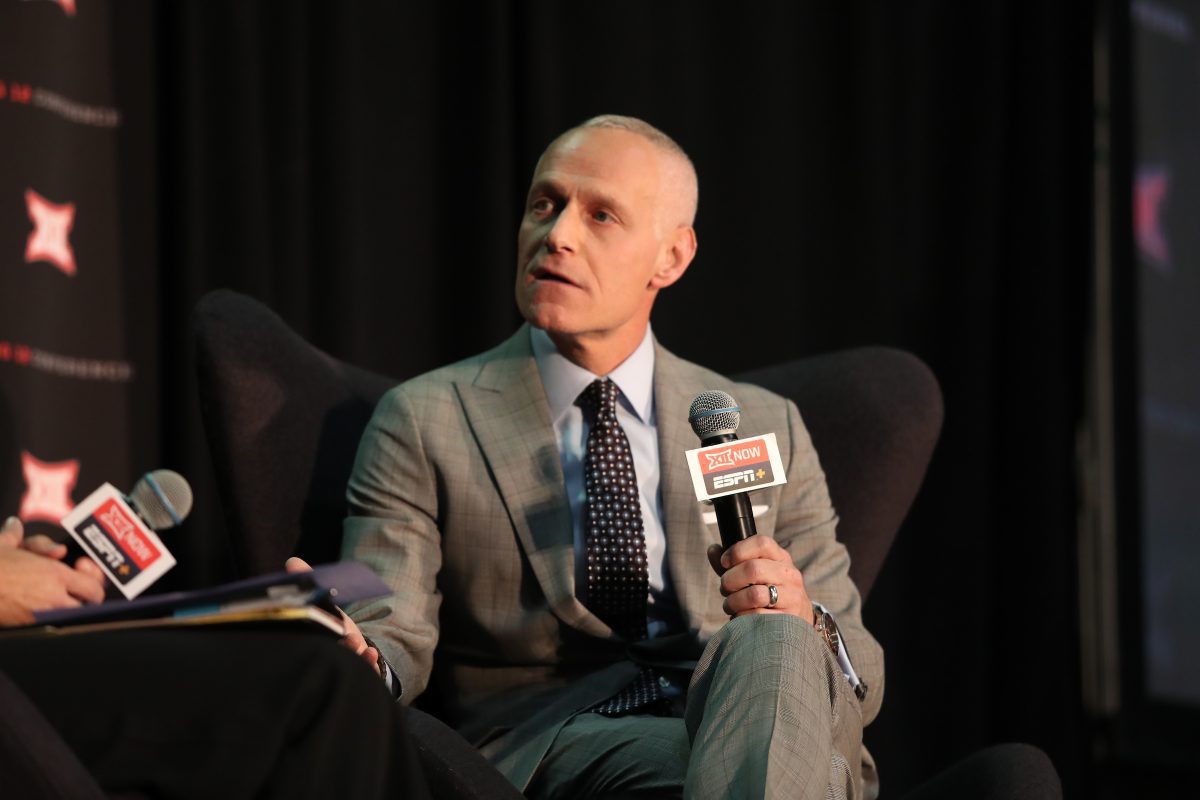 Big 12 Commissioner Brett Yormark knows his role at the top of the Conference and while he's been vocal about still having a lot to learn in his position, he handled the storm with flying colors and quickly revolutionized the Big 12.
Commissioner Yormark sat down with Joel Klatt to discuss his first year at the helm and answer some questions about the future of the conference, and when asked about the position, Yormark said, "This conference needs someone like me."
Yormark detailed his thoughts by saying, "This conference needs someone like me, someone that was willing to disrupt, innovate, create, look at the conference a little differently, build it's business and brand and profile. And, I'm the right guy for the job."
When Brett Yormark took over as commissioner of the Big 12 Conference he was entering a situation with two of the top programs in the conference departing for the SEC in Texas and Oklahoma. After creating stability through the addition of UCF, BYU, Cincinnati, and Houston, the Big 12 Conference appears to be more united and stronger than it ever has been.
With Commissioner Bob Bowlsby stepping down from the position in 2022, Brett Yormark answered the call and positioned the league among the best in the country. Through the elevated level of play in all major sports, inking a media rights extension with FOX and ESPN earlier than expected, and continuing expansion efforts as possibilities arise, Yormark has positioned the Big 12 Conference in the best place its ever been in, and we're only just getting started.