Trending Now
The Big 12 is Able to 'Puff Its Chest Out' For the First Time Under Brett Yormark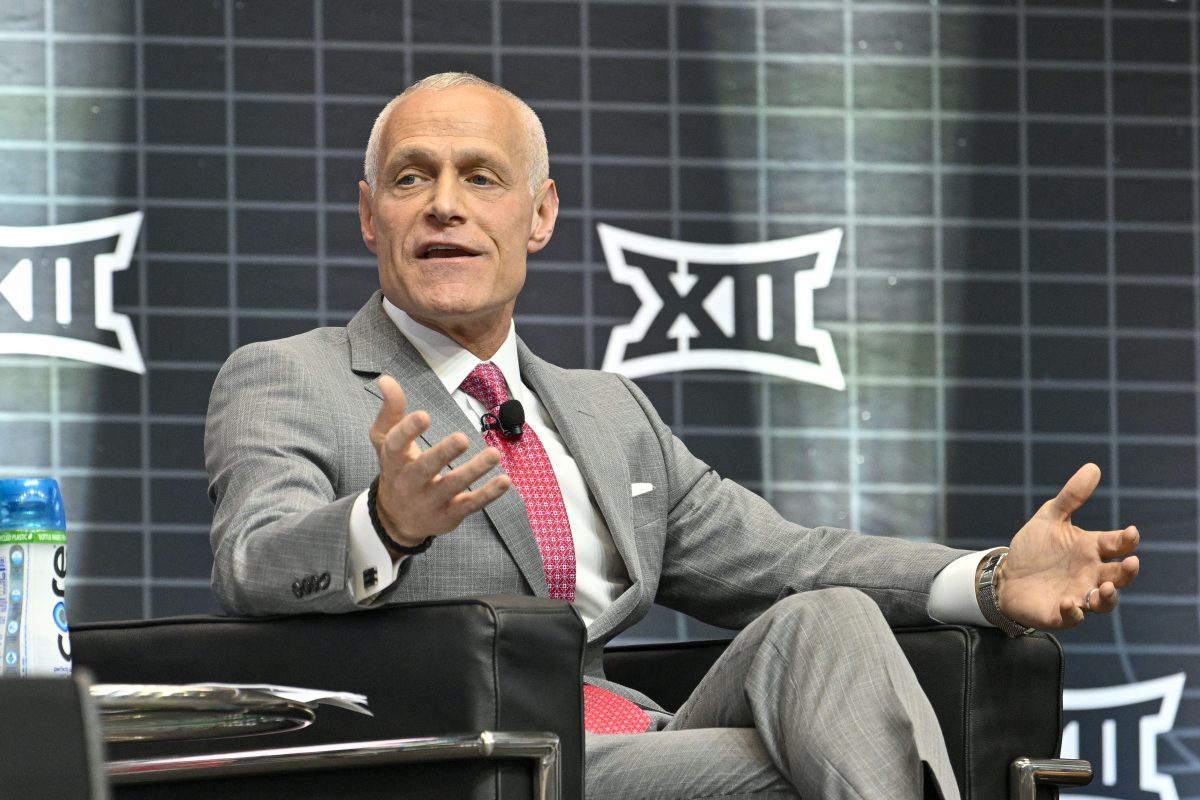 The Big 12 feels as stable as it's been in years after being under the leadership of Brett Yormark, officially, for less than a year.
The conference has been through the wringer in past waves of conference realignment, seeing Colorado, Nebraska, Missouri, and Texas A&M leave in 2011-12, and more recently, Oklahoma and Texas, who will leave for the SEC in 2024.
When it was announced that the Sooners and Longhorns were leaving, most left the conference for dead, but with the addition of BYU, Cincinnati, Houston, and UCF, it feels like the Big 12 might be set for a brighter and more exciting future that anyone could've predicted.
In a recent appearance on The Joel Klatt Show, Commissioner Yormark talked about the current feeling around the Big 12, saying that the conference feels maybe as good as it ever has.
"This conference has been on its heels for years, even during the good days," Yormark said. "The fact that they can lean back now and puff their chest out a little bit, everyone is enjoying it.
"They're gravitating to it. In fact, they want more. So when I think about Year 2 in the post, as much as we've accomplished in year one, I'm really bullish on Year 2, because I'll be a better Commissioner. I'll know more. We've got great chemistry amongst the group. We've gone through an organizational redesign, so we're staffed up and ready for success. So I think our better days are ahead."
Under Brett Yormark, the Big 12 has been the most innovative and forward-thinking conference in America, with all kinds of new and exciting agendas to broaden the Big 12's footprint.
From Big 12 basketball camps in Rucker Park to the Big 12 Mexico Initiative, Brett Yormark is ensuring that his conference stays along the cutting edge of innovation and fresh ideas.