Big 12 News
Kansas Football Player Arrested for Aggravated Criminal Threat, Cause of Terror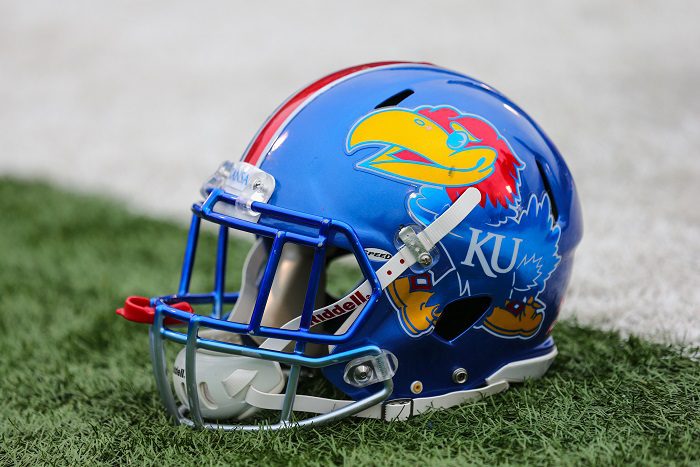 Kansas offensive lineman Joe Krause has been arrested on charges of aggravated criminal threat and causes of terror, evacuation, and disruption, per the Douglas County Sheriff's Office.
According to reports, the redshirt sophomore was booked at 4:35 p.m. on Monday, shortly after someone at the football program's facilities called in a bomb threat.
Campus police immediately responded to the threat, but found no devices near David Booth Kansas Memorial Stadium, Anderson Family Football Complex, and Beatty Family Pavilion after all facilities had been evacuated, giving the "all-clear" around 8:01 p.m. on Monday night, according to the Topeka-Capitol Journal. 
As of the time of this story, there has been no official connection between Krause's arrest and the bomb threat at KU's football facilities.
Although there's no official connection between the two incidents, there was nothing else reported by Douglas County that fits the description on Monday night.
This is a developing story that will be updated as more information is released. As of right now, it appears that Kansas football has quite the distraction on its hands with just days until fall camp starts up in August.