Big 12 News
Pac-12 Conference Releases Statement on Colorado Leaving for Big 12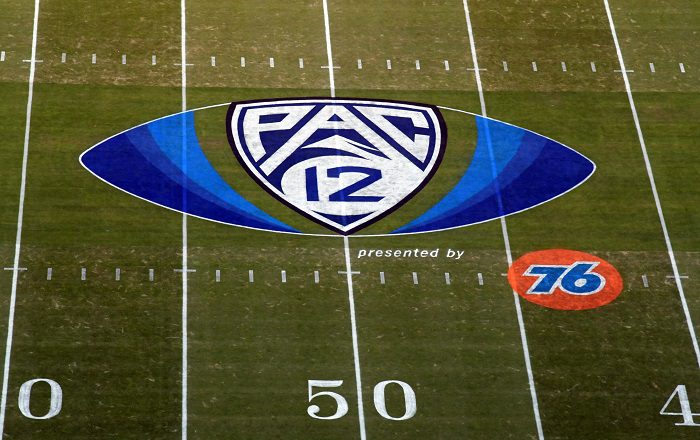 The Pac-12 Conference is trying to push unity in the wake of Colorado leaving the Pac-12 Conference for the Big 12 Conference.
The Pac-12 statement says in part, "We remain committed to our shared values and to continuing to invest in our student-athletes. Today's decision by the University of Colorado has done nothing to disrupt that commitment."
The statement goes on to note, "We are focused on concluding our media rights deal and securing our continued success and growth. Immediately following the conclusion of our media rights deal, we will embrace expansion opportunities and bring new fans, markets, excitement and value to the Pac-12."
The Pac-12 has been waiting on a TV deal for months, with little to show for it thus far. The league did not announce any news at its Media Day last week, despite rumblings that it was an unofficial deadline for the conference to move forward with a TV contract.
As a result, the Colorado Board of Regents met publicly on Thursday to vote on a resolution, giving the university the green light to head back to the conference that it called home from 1996-2011.
Shortly after the vote was official, Colorado announced it is headed back to the Big 12 in a press release.
"After careful thought and consideration, it was determined that a switch in conference would give CU Boulder the stability, resources, and exposure necessary for long-term future success in a college athletics environment that is constantly evolving," a joint statement from CU Chancellor Philip DiStefano and Athletic Director Rick George reads. "The Big 12's national reach across three time zones as well as our shared creative vision for the future we feel makes it an excellent fit for CU Boulder, our students, faculty, and alumni.
"These decisions are never easy and we've valued our 12 years as proud members of the Pac-12 Conference. We look forward to achieving new goals while embarking on this exciting next era as members of the Big 12 Conference."
The Big 12 Conference also had a statement on the move, but it was much more concise.
"They're back," said Commissioner Brett Yormark.