Trending Now
Arizona is Big 12's 'Primary Target' to Pair With Colorado: Report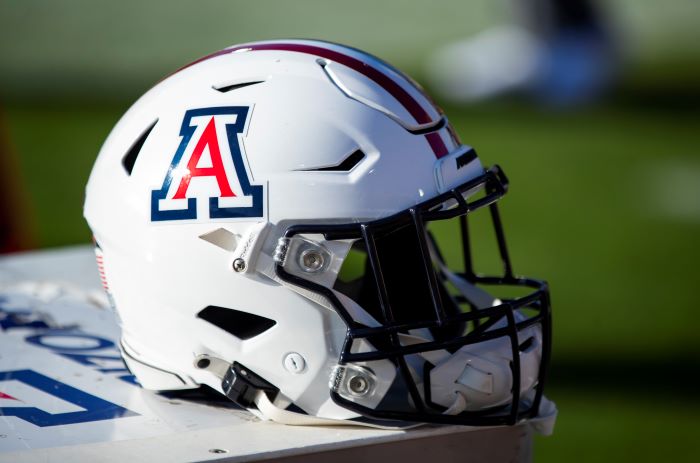 The next wave of conference realignment is upon us as the Big 12 is set to officially add Colorado in 2024, temporarily making it a 13-team league.
However, there's an industry-wide sentiment that Brett Yormark isn't done adding to his conference, with at least one more school needed to give the Big 12 an even number of teams.
According to a report from 247Sports' Brandon Marcello, Yormark has his eyes set on another "Pac-9" school, and one that has been rumored to be in communication with the Big 12 for quite some time now.
"Yormark's primary target is Arizona, sources tell 247Sports," Marcello says. "The university is open to discussing its future and the Big 12 has communicated with the Wildcats' leadership for several months."
Marcello also says that Arizona's in-state rival, Arizona State, wouldn't be a roadblock that keeps the Wildcats from joining the Big 12, but it is desired for the two to remain in the same conference.
"Members of Arizona's board of regents have expressed a desire to keep Arizona State and Arizona in the same conference, sources tell 247Sports, but that is not expected to be a roadblock if the Wildcats want to go alone and join Colorado in the Big 12," Marcello says. "Arizona State's university leadership has been cautious with the changing landscape and is not bullish on moving to the Big 12, sources tell 247Sports."
If the Big 12 can successfully land Arizona, felling the second domino in the Pac-12 chain reaction, it would bring the conference to just eight schools and could spell the end.
Having two schools leave would be a clear sign that the time to jump ship has come, and with a satisfactory media rights deal nowhere in sight, the remaining eight would be left with one heck of a decision.