Big 12 News
Pac-12 to Hold Meeting, Present TV Numbers on Tuesday: Report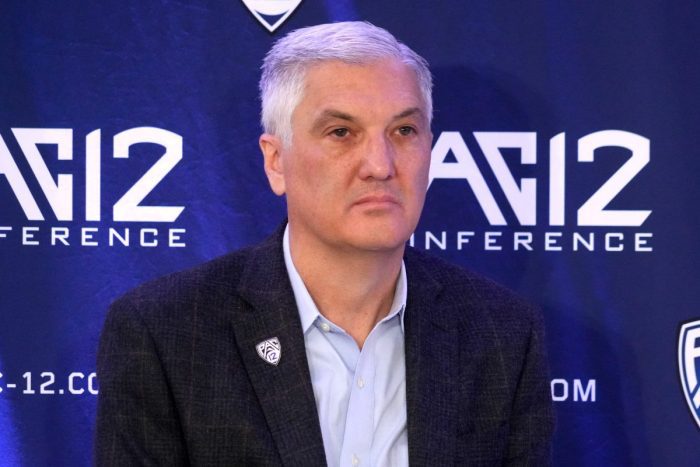 According to reports, the Pac-12 will finally unveil its proposed media rights deal with the remaining nine schools in hopes of reaching a deal that will keep the conference together.
Jason Scheer of WildcatAuthority, a 247Sports affiliate site, reports that the Pac-12 is set to hold a meeting on Tuesday, where television numbers will be presented to the conference.
He also reports that there's pessimism within the conference, saying that there's no confidence that a deal is coming and that it's unclear where the linear aspect of the deal will be coming from.
Scheer went on to call it "George Kliavkoff's last stand in keeping the conference together."
Over the past several months, Scheer has been one of the most reliable, and common-sensical reporters from Pac-12 country, seeing through the veiled attempts at confidence from George Kliavkoff the entire time.
Meanwhile, Stewart Mandel also confirmed the report of the TV deal numbers coming, giving John Canzano credit for the initial report.
The time has finally come for the Pac-12 to see what Kliavkoff has been working on for the past several months, but something tells me it's going to underwhelm.
Unless the Pac-12 Commissioner has magically come up with a solution over the past four or five days, there's simply no way that a satisfactory deal will be presented that satiates both the need for linear exposure and enough money to keep the universities happy.
However, at this point, time has run out and the Pac-12 has no choice but to show its hand and hope for the best.