featured
HCS Big 12 Football Mailbag: National Media Disrespect, Weak Links, and Expansion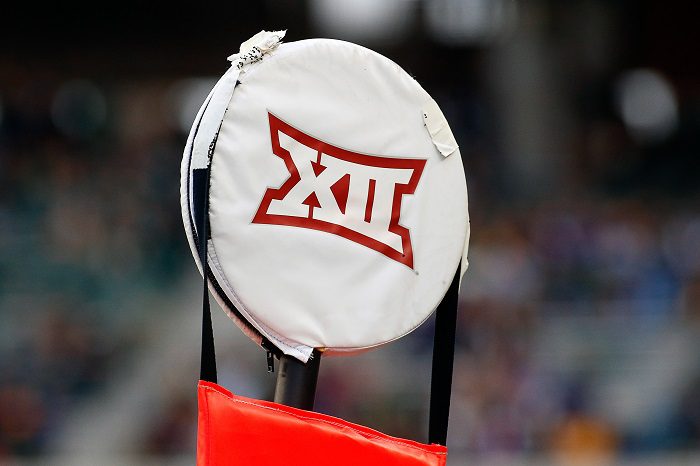 Welcome to the HCS Big 12 Football mailbag. This mailbag is for all you football junkies out there who root for a Big 12 school, and not only have questions about your team but other teams in the conference as well. So, join me, grab a cold brew or your favorite drink, and relax as I answer all your Big 12 questions. I want to thank each one of you who submitted a question this week and for tonight's drink of choice? Take a look for yourself. Cheers!
Duke: First off Stephen I want to say, that is one hell of a last name. Are we related somehow? As for your question here, my answer is no. Ever since Texas and Oklahoma announced they were leaving for the SEC back in the summer of 2021, the national media had the shovels in their hands ready to bury the Big 12 for good. A lot of people forget, but the west coast writers and The Athletic were some of the worst critics of the Big 12, and they buried the conference every chance they could. Two years later, the Big 12 is as stable as ever, and yet we still have national media members trying to put down the conference and act like the Pac-12 isn't in a bad spot. In fact, I read something last week in The Athletic that I will be responding to this week.
Duke: Since we have a lot of teams let me try and keep it simple here and give a few thoughts.
Baylor: Offensive Line and Secondary
BYU: Front Seven
Cincinnati: Offensive Line
Houston: Linebackers
Iowa State: Quarterback/Tight End
Kansas: Defensive Line
Kansas State: Wide Receiver
Oklahoma: Wide Receiver
Oklahoma State: Secondary/ Offensive Line
TCU: Wide Receiver/Defensive Line
Texas: Running Back
Texas Tech: Offensive Line
UCF: Secondary
West Virginia: Quarterback/Wide Receiver
Duke: I don't do the hiring at Heartland College Sports (for good reason) so I would tell you to email our owner Pete Mundo and see where things go. Good luck because he can be kind of mean sometimes (I am kidding Pete. Please don't fire me.)
Duke: I will be completely honest with you; I have no idea. The thought of that hasn't even crossed my mind yet, due to everything that is going on right now. But I am sure once the season is underway we will get some clarity on the tiebreaker rules, because the 2023 season in the Big 12 is going to be a wild one.
Duke: Technically, you are right. Colorado has been a disaster since they left the Big 12, but let's not act like they are some middle-of-the-road Group of Five program. They were once a valued Big 12 member, and to bring them back where they belong is huge, in my opinion. Plus, now that Deion Sanders is the head coach, there are going to be plenty of eyeballs on Colorado football, not just locally, but nationally. I mean, just because Nebraska has been a dumpster fire for a few years doesn't mean I wouldn't want them back in the Big 12. While I am not a fan of the Pac-12, there are some quality schools in that conference. Arizona, Arizona State, Utah, Washington, and Oregon are all schools that the Big 12 should be looking at right now.
Duke: You know Matt, I am going into my eighth year here at Heartland College Sports and I believe I have been called just about every name in the book. I have been called a homer of every single team (yes, even Kansas) and you should see some of the emails I get during the season. Being called a hater is like a one out of ten on my scale of insults, so I actually like that. By the end of the year, I am sure that every fan base in the Big 12 will feel like I hate their team, and guess what? I really don't care to be honest. I want to provide the best Big 12 coverage I can, without being biased towards any school. If your team is playing well then, I will say good things but if they aren't, I am not afraid to rip them a new one. I just hope we can all get along this season. Cheers!