Big 12 News
Kansas OL Joe Krause Suspended After Arrest Connected to Alleged Bomb Threat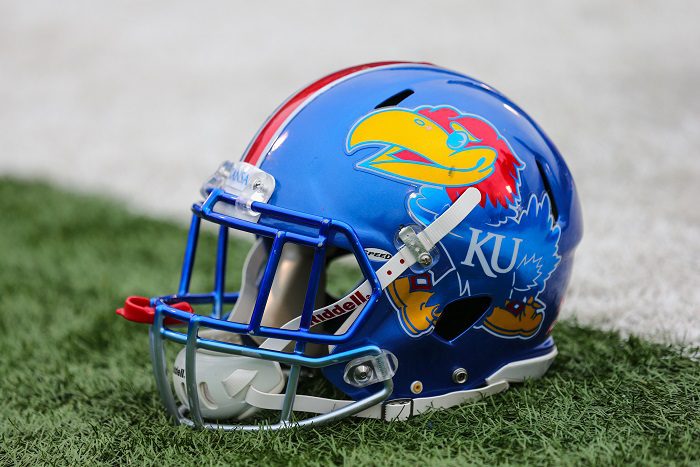 Kansas head coach Lance Leipold announced on Tuesday at Media Day that Jayhawks' walk-on offensive lineman Joe Krause has been suspended from the football program, according to 247Sports' Michael Swain.
Krause's suspension comes just days after his arrest in connection to an alleged bomb threat last week.
Krause was charged with making an aggravated criminal threat, a "severity level 5 person felony," according to the Kansas City Star.
According to Douglas County, Krause is accused of "unlawfully, feloniously, and with the intent to place another in fear, or to cause the evacuation, lock down or disruption in regular, ongoing activities of any building, communicate a threat to commit violence."
Krause is currently out on bail, set at $10,000, and is next due to appear in court sometime in early August.
During his time at KU, Krause appeared in two games (2020), redshirted in 2021, and did not appear in any games in 2022. Now, no longer a part of the program, Krause faces much bigger issues than his position on the depth chart.
According to court documents, the Kansas City Star reports that Krause faces "a minimum of 31 months (two years and seven months) to a maximum of 136 months (11 years and four months) in prison and/or a fine of up to $300,000 and 24 months of post-release supervision" if convicted of his charges.