Big 12 News
Pac-12 Presented With Subscription-Based Apple Streaming Deal: Report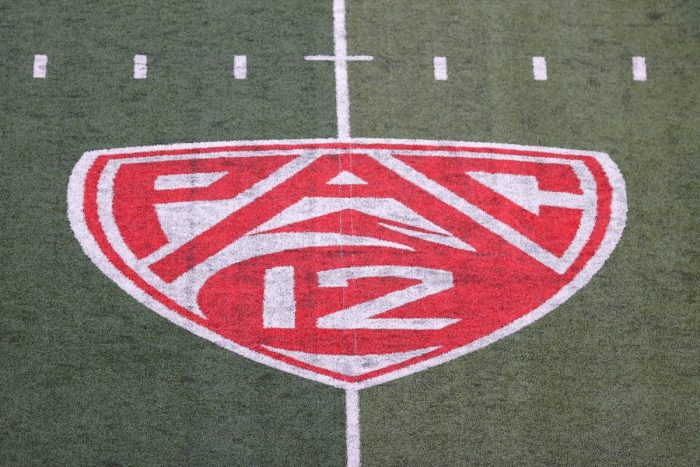 Pac-12 commissioner George Kliavkoff has been working the proverbial phones for over a year now in an attempt to land a strong enough media rights deal to keep the conference together.
Over the past several months, we've heard two things that could keep the deal from being satisfactory in the eyes of Pac-12 member schools: a lack of money and linear exposure.
Also, along that same timeline, we've heard that Apple had emerged as the only legitimate option for the Pac-12 product, but its lack of linear television could be a deal-breaker.
That, along with other factors, has seemingly had Kliavkoff gunshy about presenting the numbers to his members, but the clock struck midnight last week when Colorado decided that it was sick of waiting.
Despite his best efforts, Kliavkoff was seemingly unable to cook up anything better than the Apple offer, as that is reportedly what he presented to Pac-12 administrators on Tuesday, according to ESPN.
"After months of negotiations and uncertainty, Pac-12 commissioner George Kliavkoff on Tuesday presented the conference's presidents and chancellors with a potential, primarily subscription-based Apple streaming deal for its television contract that expires after this school year, according to multiple sources," ESPN's Pete Thamel writes. "While several options were presented, the Apple streaming deal emerged as the likely leader at this point, bringing some clarity to a lengthy process that frustrated many within the league and ultimately played a role in Colorado's decision last week to join the Big 12. Monetary and exposure questions still loom, though, and outside pressure from the Big 12 remains."
Thamel also reports that the Apple offer is laced with subscription-based incentives that could raise the payout that schools see, saying they would, "incrementally improve and potentially be competitive with its peers in the Big 12 and ACC down the road, provided certain subscription numbers are met." This, of course, comes after a first year in the agreement that is below what Pac-12 schools had hoped for.
The question I have to ask here is, how many subscriptions would Apple TV need to reach to justify getting Pac-12 schools into the neighborhood of $31.7M per year? If the deal with Apple is anywhere near $20M, that's an increase of nearly $12M per school or ~$108M total. Plus, that doesn't factor in the $50M that the Pac-12 owes Comcast after it overpaid for the conference's media rights.
Will the Pac-12 schools sign off on this deal and hitch their wagons to a streaming-only platform, just for the sake of remaining loyal? Who knows, but that's certainly not the logical answer if you ask me.