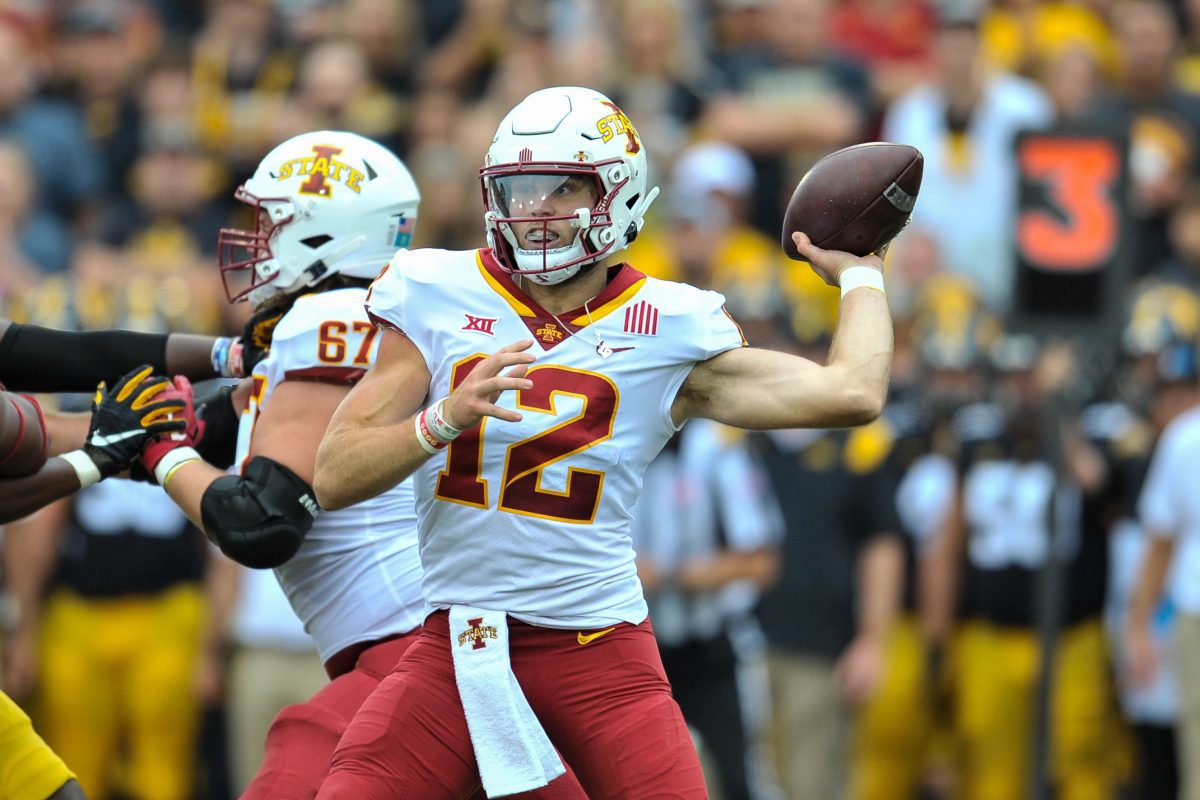 Hunter Dekkers' football career is in jeopardy after being accused of placing 366 bets, totaling $2,799, on a DraftKings sportsbook account linked to Dekkers, including 26 bets placed on Iowa State sporting events.
The Cyclones quarterback faces losing the remainder of his eligibility according to NCAA guidelines that prohibit athletes from wagering on their own games or other sports at their own schools. 
Dekker's lawyer has denied the allegations, saying that his client "will plead not guilty to that charge because he is in fact not guilty of that charge."
However, a recent video has surfaced that is pretty damning, considering Dekkers' lawyer being so clear that he was innocent.
In the video below, Dekkers, who appears inebriated, appears to shake on a $500 bet for his team to beat their Week 2 opponent.
Before the video ends, you can hear Dekkers say tell the person recording the video that she can, "save it, but don't post it, because it's technically illegal."
*face palm*
While Dekkers is innocent until proven guilty, it's probably safe to say that he won't be seen in a Cyclones uniform anytime soon, unless something changes drastically.