featured
The Big 12 Has Established Itself as the Third-Best Conference in the FBS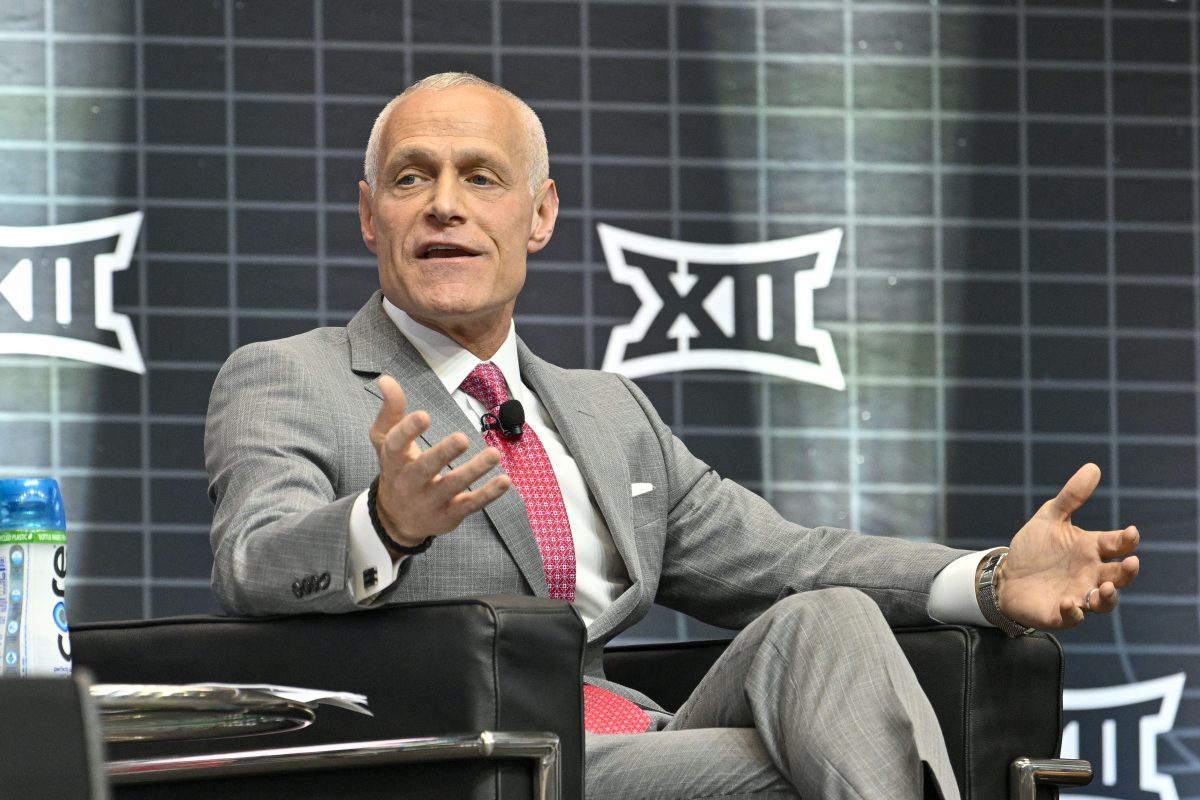 If you would have told me two years ago that the Big 12 Conference would be the third-most stable conference in college football going into the 2023 season, I would have called you crazy. In fact, I would have asked you to do a drug test just to make sure you were thinking clearly.
But as I am typing this, is it really that crazy? Let's take a look at the current state of the power five conferences.
SEC
As much as I don't like the SEC, I do have respect for them. Sure, Paul Finebaum and the SEC Network make the conference insufferable, but they have a proven track record of being home to the best teams in college football. Since 2006, the SEC has taken home 13 national championships home. While Alabama, Georgia, and LSU carry the conference on their backs, they still are considered the best conference in the country. When it comes to money, nobody has more of it than the SEC. Commissioner Greg Sankey went out and got Texas and Oklahoma and that only strengthened the conference even more. I think it's safe to say that they are the most stable conference in college football, and it's not particularly close.
Big Ten
Much like the SEC, I believe the Big Ten is carried by a few teams (Ohio State, Michigan, and I guess Penn State to a certain extent). Are they the best conference from top to bottom? No, but they do make quite a bit of money, and they just went out and got two of the most valuable programs in the Pac-12 in USC and UCLA. The Big Ten completed a new media deal last year which ended up being a 7-year, $8 billion deal. Each school is set to receive over $60 million, which is an extremely high amount for some of the teams in that conference like Rutgers, Northwestern, and so on.
While the Big Ten added USC and UCLA, it appears that they might not be done when it comes to expansion. There are reports that the conference is also interested in potentially adding Washinton and Oregon as well to gain a stronger footprint on the west coast.
ACC
A couple of years ago, the ACC looked to be in great shape. Clemson was on top of the college football world, and they had a lengthy media deal already in place that runs through the 2035-2036 season. However, over the last few months, some schools have become fed up with their current payouts per year. Florida State president Richard McCullough said during a Board of Regents meeting Wednesday that the school should consider leaving the ACC unless it starts to receive more money from the conference's media rights deals.
Despite receiving over $40 million last season, it's not enough according to McCullough. "We, of course, are not satisfied with our current situation," McCullough said. "We love the ACC. We love our partners at ESPN. Our goal would be to continue to stay in the ACC, but staying in the ACC under the current situation is hard for us to figure out how we remain competitive unless there was a major change in the revenue distribution within the ACC conference itself."
But McCullough wasn't the only person from Florida State that wasn't happy either. Former FSU quarterback and current trustee Drew Weatherford went a step further and said that he believed it wasn't a matter of "if" Florida State left the ACC for a conference with more money, it was a matter of "when."
Pac-12
I mean, do I really need to say anything here? After losing USC and UCLA, they now have lost Colorado to the Big 12. This conference has had all the time in the world to do something and their commissioner George Kliavkoff decided to hide under his desk. They have been looking for a media deal for over a year now and they still don't have a deal on the table that its member schools are willing to agree to.
To say that the Pac-12 is a failure would be an understatement. The national media and the west coast writers may not admit it, but this conference is dying right before our eyes. Washington and Oregon rumors have been swirling with their connections to the Big Ten and now it appears that the Big 12 could once again swoop in and take one or three more schools with Arizona, Arizona State, and Utah.
The Arizona Board of Regents announced a meeting on Thursday night, and I also found Arizona athletic director Ray Anderson's comments with the media on Wednesday very interesting.
To me, there seems like a total shift in attitude which is pretty shocking because they kept on saying they were fully committed to the Pac-12. This is by far the least stable conference in America.
Big 12
I saved my favorite conference for last but make no mistake about it, they are not the least stable conference. In fact, they aren't the second-least stable either. Despite losing their top two most valuable schools (Texas and Oklahoma), they added BYU, Houston, Cincinnati, and UCF. Of course, I can't forget about Colorado either, who is set to join in 2024.
With the media deal in the rear-view mirror, Brett Yormark and company can now fully focus on making this conference one of the best in all of college athletics. Last year at Pac-12 media days, George Kliavkoff said, "I haven't decided if we are going shopping there" when asked about the Big 12 being open for business. Well, the tables have now turned, and it's the Big 12 who is picking apart the Pac-12. Conference realignment is far from over, and don't be surprised if the Big 12 adds a few more teams by the end of the week. While the Big 12 may not have the money that the SEC and the Big Ten have, they have the one thing they didn't have two years ago, which is stability, and sometimes it's hard to put a price on that.