Big 12 News
Jerome Tang on Conference Expansion: 'Let's Go Get Them All'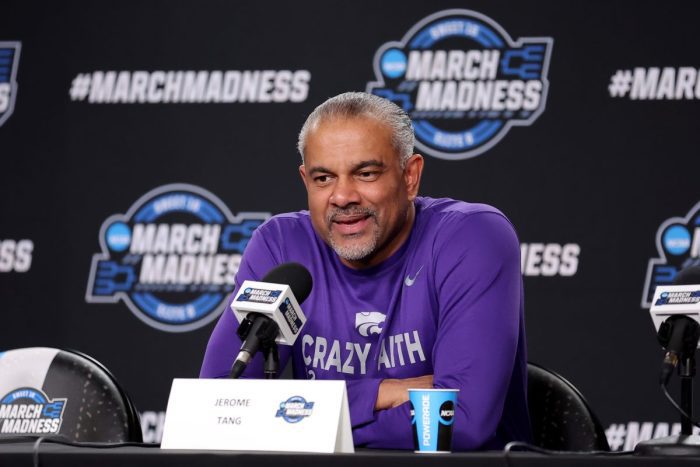 While conference expansion is one of the most exciting storylines for fans to follow during the offseason, fans aren't the only ones who get a kick out of seeing some new programs added to the ranks.
Kansas State head basketball coach Jerome Tang gave an offseason update to members of the media on Friday, and when asked his thoughts on conference expansion, Tang provided one of the best answers that a Big 12 fan could ask for.
"It's a whole lot better thinking about the conference growing than wondering whether you're going to be in a conference. I was at Baylor when the last time it happened, we were wondering, obviously there was going to be a place for certain schools but we weren't sure where we would be at."
Tang continued by saying, "Right now, being a part of an expanding conference, a growing conference, one of the top three conferences in the country… man I'm like, 'let's go get them all.' I can't really say what I want to say because I might mess up some stuff, but I'm excited about some of the schools that are coming in and the potential of other schools to come too."
The Big 12 Conference welcomed in four new addition schools back on July 1st with UCF, Houston, Cincinnati, and BYU helping to stabilize the league following the departures of Oklahoma and Texas. Less than one month later, league commissioner Brett Yormark announced that the Colorado Buffaloes would be returning to the Big 12 in 2024.
While expansion talks can bring out a lot of mixed reactions from different fanbases, Brett Yormark has completely changed the day-to-day life for Big 12 fans during conference realignment as the league has entered an era of peace and stability.