Trending Now
Oregon and Washington to Join Big Ten Conference: Report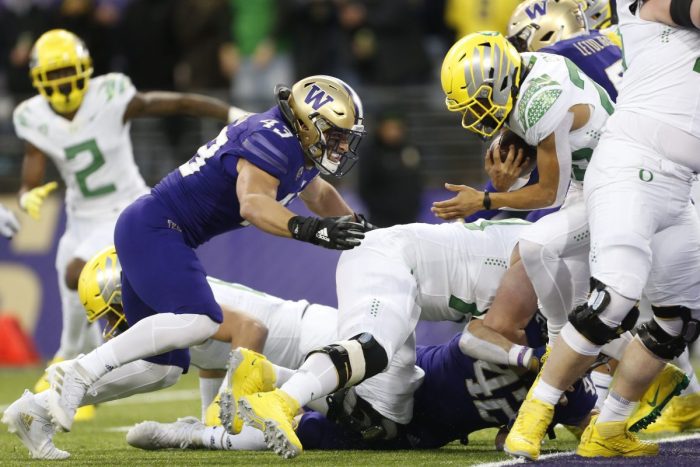 The Big 10 may have a second pair of teams joining the conference in 2024 with the addition of Oregon and Washington, according to a report from the ActionNetwork's Brett McMurphy.
Two of the Pac-12's largest remaining brands are reportedly headed out the door following the departure of the Colorado Buffaloes to the Big 12 Conference last week. With an uncertain future in their former conference, Oregon and Washington appear ready to make a change.
Per Yahoo Sports, the two schools informed the rest of the Pac-12 during a meeting on Friday morning that they intended to accept an invitation to the Big Ten, though it has not been officially offered yet.
With this news, the Pac-12 Conference will have lost five programs in the past 13 months — UCLA, USC, Colorado, Washington, and Oregon. All but Colorado have either accepted an invitation to join the Big Ten (USC and UCLA) or intend to.
Conference realignment stories have surrounded the Pac-12, the Ducks, the Huskies and the 'Four Corners' schools for the last two weeks. With that turmoil continuing in the Pac-12, it appears likely that Oregon and Washington's departure will continue the train of teams leaving the Pac-12.
The Board of Regents that oversee both Arizona and Arizona State had a special meeting Thursday night, with reports indicating that Arizona was set to accept a Big 12 invitation, and that the Big 12 had already approved the Wildcats. Reportedly, Arizona State may want to stay in the Pac-12, but the reports of Oregon and Washington leaving may leave the Sun Devils little choice but to leave for another league, most likely the Big 12.