Big 12 News
Pac-12 Unable to Get Grant of Rights Signed on Friday Morning: Report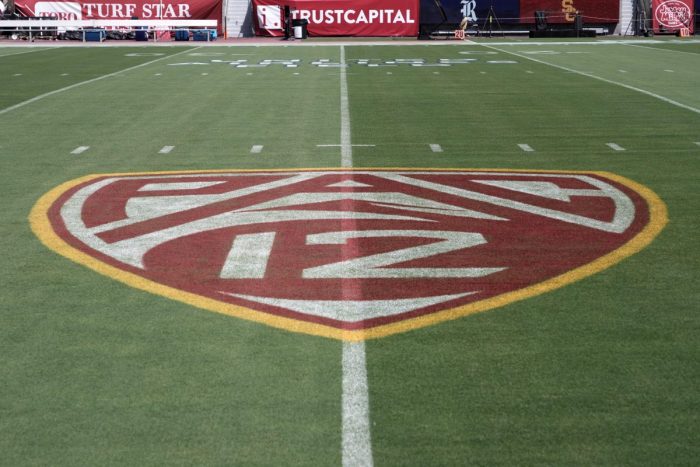 The Pac-12 Conference is on the verge of collapsing, but as of Friday morning, there have been multiple reports suggesting the league is still doing its best to try and survive.
Action Network's Brett McMurphy reported around 9am CST on Friday that the Pac-12 may ultimately stay together and sign a Grant of Rights, suggesting George Kliavkoff and the conference was going to pull a rabbit out of its hat.
But less than 30 minutes later, McMurphy updated his reporting to suggest that the Pac-12 could not get agreement to sign the Grant of Rights and that not much had changed regarding Oregon and Washington looking to the Big Ten, along with likely Arizona joining the Big 12.
The Big 12 Conference voted to approve Arizona's application for membership on Thursday night, according to multiple reports.
Oklahoma and Texas will leave the Big 12 for the SEC after this athletic season. If Arizona joins, that will keep the league at 14 teams next season, as Colorado already announced its plans to join the Big 12 in 2024.
The Arizona Board of Regents were meeting at the same time as the Big 12's reported decision as they were determining the Wildcats' next steps. The Board oversees both Arizona and Arizona State.
After a year of trying to put together a media deal that would keep the remaining 10 Pac-12 teams together, Colorado finally determined that it was better off joining the Big 12, which already had a media deal in place through 2031.
With rumors and reports flying around on Friday, keep close to Heartland College Sports as we will update you on the latest throughout the day.