Uncategorized
Arizona State AD Ray Anderson: 'I Promise I'm Not Going to Morgantown'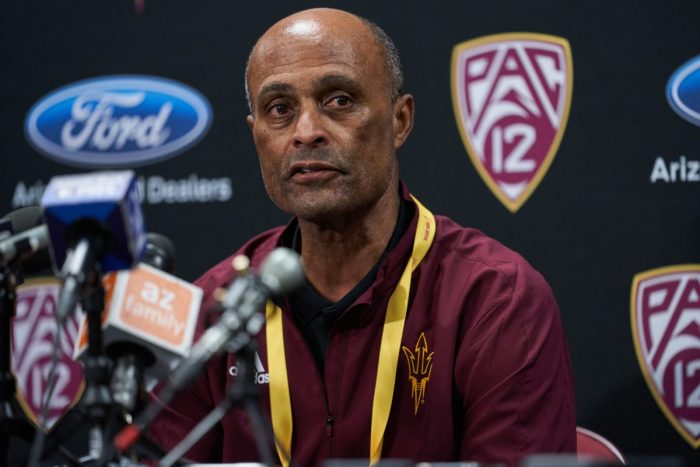 It's now a new world for Arizona State Athletics, as the Sun Devils joined the Big 12 Conference on Friday after months of drama trying to keep the Pac-12 together.
With 16 teams (for now) in the league, the travel schedules are going to be tough to keep track of across multiple sports. But for Arizona AD Ray Anderson, his assistant won't apparently have to book him a trip to West Virginia.
Outside of ASU's football practice on Saturday, Anderson was talking about the travel logistics in a conference that nearly spans coast-to-coast, and ASU President Michael Crow interrupted and asked if Anderson wanted a remote office in Morgantown.
"I promise I'm not going to Morgantown," Anderson said. "I'm going to sign that to Jean Boyd. He can go to Morgantown. But send me to Texas and the rivalry with Arizona and starting a new one with BYU and Utah and Colorado."
The conversation was based around how to make sure travel coasts across the athletic department don't spiral too far out of control, and it seems pretty obvious neither man is in love with the scope and size of the league, at least out of the gates.
During the same conversation, President Crow said, "We were the stalwarts fighting for the Pac-12 till the last ditch."
The two men made it clear that none of what has transpired was their first or preferred option, however in the world of big-time college athletics, it was make this move, or take an enormous haircut for athletics revenue.
As for Ray Anderson, get the man in a Sheetz and some pepperoni rolls, and we think he'll be singing a different tune about Morgantown.