Football
Pac-12 Destroyed By Television Money and Lack of Competent Leadership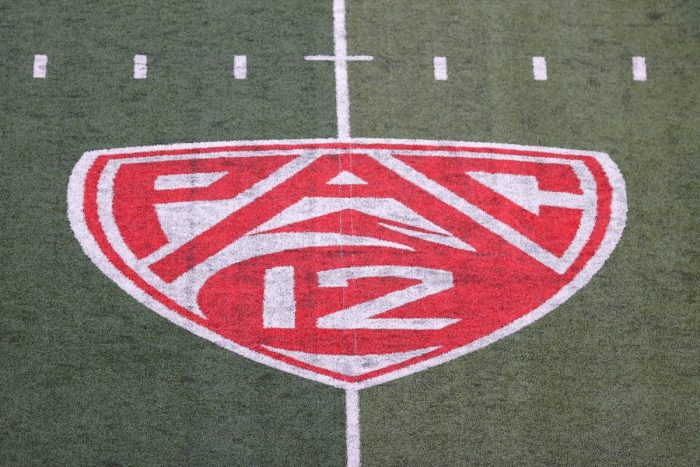 It took a little over a year, but the Pac-12's walls came crashing down on Friday as the conference has now dwindled to just four universities: Oregon State, Washington State, Stanford, and California.
The other eight schools, all of which have more powerful athletic programs, have been split evenly between the Big Ten and Big 12. USC, UCLA, Washington, and Oregon, represent the newest members of the Big Ten, while Arizona, Arizona State, Utah, and Colorado will now call the Big 12 home.
With so many moving parts, it's easy to see past the traumatic part of all of this, but a conference that has proudly stood the test of time for over a century is now on life support and will likely have to merge with the Mountain West to keep its namesake from becoming just a paragraph in a history book. So, how does a multi-million dollar entity like the Pac-12 Conference come crashing down?
Well, there are several factors, but the two biggest issues proved to be ludicrous television money and a complete and utter lack of leadership for the last several years. Let's take a look at them separately.
Television Money
Since the mid-2000s, we've seen college football transform into more than just a spectacle. With the evolution of television broadcasting, cable TV, and, quite honestly, the size of TV screens, college football has become a money-making machine for networks like ESPN and FOX. As America's favorite game, college football draws more eyes on Saturdays than most of us could fathom, and all of those eyes bring big money from advertisers. It's not a coincidence that Dr. Pepper commercials play every time there's a break in the action.
According to Sportico, ESPN (Walt Disney Co.) earned $792.5 million in ad revenue in the 2019 season, but that doesn't even account for the revenue earned by the SEC Network and the ACC Network, which are both co-owned by ESPN.
With that kind of money coming in, there's a massive market out there for college football, but even still, there's only so much to go around. In recent years, the Big Ten and SEC both have signed multi-billion dollar deals that will make their member schools very, very happy.
The Big Ten's seven-year, $8 billion deal is the biggest ever and will see its schools make somewhere in the neighborhood of $70 million per year. Meanwhile, the SEC's new deal is expected to pay its schools somewhere between $60-$70 million per year as well.
With FOX, NBC, CBS, and ESPN pretty much satiated for content with those deals, there wasn't a whole heck of a lot left at the table for new deals, which ultimately became a major problem for the Pac-12. When Brett Yormark came in and immediately locked up a new media rights deal for the Big 12, it was the beginning of the end for George Kliavkoff and company.
With the Big 12's new deal, which runs through 2030-31, is worth a total of $2.28 billion, and is tied up with ESPN and FOX. That means that ESPN has stock in the Big 12, SEC, and ACC going forward, while FOX is in on the Big Ten and the Big 12. So, where does that put the Pac-12? On the edge of obscurity, and in hopes of someone coming to the rescue. Unfortunately for them, the only interested buyer was Apple TV+, who wanted to put their product behind a subscription-based streaming platform, and off of linear television.
While streaming is the future of television, and likely live sports, the sports world just isn't ready to make that jump yet, and therefore, Pac-12 presidents and chancellors weren't either. The other part of the equation though is equally to blame for the Pac-12's demise, and it goes back well before the current regime took over.
Leadership, or Lack Thereof
Before Goerge Klaivkoff took over as the Pac-12 commissioner in 2021, there was Larry Scott. Scott was in charge of the conference from 2009 to 2021, when he was forced out of his chair with a year left on his contract. During his 11-year tenure, Scott did more bad than good for the Pac-12, if you ask people familiar with the situation.
Shortly after taking over in 2009, Scott convinced Pac-12 decision-makers that they should launch the Pac-12 Network, which never really got off the ground. Then, there was the DirecTV fiasco, which Scott could never land a deal with, leaving some fans unable to watch teams in their own cities on television.
On top of all of that, Scott had the Pac-12 living a lavish life that was simply unnecessary. According to multiple reports, the Pac-12 was paying $6.9 million a year in rent for the Pac-12 headquarters in San Francisco. On top of that, Scott lived a life filled with champagne and caviar, and was spending money that was, frankly, irresponsible, considering the Pac-12 needed to find ways of saving money.
So, when George Kliavkoff walked into a horrible mess in 2021, his margin of error was already razor thin, considering what had happened over the last decade. Is it Klaivkoff's fault that Scott signed the Pac-12 to a 12-year television deal that ultimately was the main reason for USC and UCLA's departure? No, but are we really that confident that he'd have kept them around even if that weren't the case?
The very first thing that Kliavkoff should have done when he took over as the Pac-12's commissioner is get his conference back to the negotiating table. Heck, in hindsight, he should've went after the Big 12 when it was at its weakest, just following Oklahoma and Texas' departure announcement.
However, he didn't. Kliavkoff sat on his hands, kept his head in the clouds, and pretended that everything was going to work itself out. Well, it didn't.
When Brett Yormark took over as the Big 12 Commissioner, he got started right away with getting the Big 12's television deal done. Why? Because his advisors could see that the market was close to being saturated and that there was likely only room for one more conference to land a suitable deal. Meanwhile, Kliavkoff hired an old buddy from college to help him plan the league's future, and that backfired in a big way.
Over the last calendar year, we've seen more deadlines pushed back and more face-saving lies from Kliavkoff and Pac-12 media than I count.
The continuous trail of propaganda was pretty easy to see through after a few months, but it just seemed that Klaivkoff would've taken the "everything is fine" narrative all the way to 2024 if he could've.
In the end, Pac-12 schools started to realize that a deal wasn't coming and that the options weren't getting better the longer they waited (no matter how much GK pushed that narrative).
When Colorado finally called his bluff and made the decision that was best for its financial future, the walls came crumbling down. When the Buffs said, "We're done waiting," and bolted for the Big 12, the clock struck midnight.
At that point, all of the procrastinating, mishandling, bad ideas, and years' worth of sitting on hands came to a head. At that point, George Kliavkoff knew that he had to take the Apple TV+ deal to the table, which meant that he'd lose all control, and in part, his credibility with those in the room.
Of course, the Apple TV+ deal wasn't going to be good enough. It was substantially worse than what Kliavkoff was promising last summer, and still significantly less than what ESPN offered before Kliavkoff took his product to the open market. If he'd have taken ESPN's initial offer to Pac-12 presidents, would the Pac-12 still be around? Maybe. It's hard to speculate what would've happened there, especially since he seemed to turn his nose up at what the Big 12 was set to make.
Either way, the Pac-12, which had been around for over 100 years, is now down to just four programs and is, for all intents and purposes, dead in the water. It's a sad day for college athletics, but this is a cautionary tale for others. You can't be passive in the world of conference realignment, and you certainly can't sit around and wait for things to come to you. That's what the Pac-12 did, and now, they are history.