Trending Now
Arizona President Compares Pac-12 Apple Package to Selling Candy Bars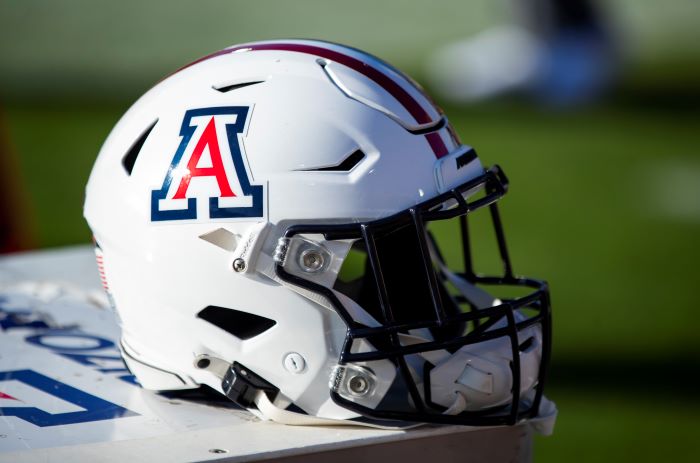 While it's safe to say that Apple's offer to the Pac-12 Conference wasn't enough to keep the league together, one recent departure from the league happens to be the Arizona Wildcats, whose president was vocal about his disappointment with the reported offer.
Arizona President Bobby Robbins took the stage in a recent press conference, and when asked for his thoughts on Apple's offer to the Pac-12, Robbins took the opportunity to compare the deal to a not-so-flattering way of fundraising.
Robbins mentioned that he believed the offer would involve a lot of leg work for a little reward saying, "We were trying to think, well, it's going to be like selling candy bars for Little League."
After watching the Colorado Buffaloes leave the Pac-12 to accept an invite to join the Big 12 Conference on July 26th, President Robbins was quick to follow suit as Arizona, Arizona State, and Utah all requested formal invites to join the league in hopes of surviving the collapse of the Pac-12.
While we still don't know the full and complete details of Apple's offer to the Pac-12, from reports of tiers, packages, and subscriptions, things do not look good for George Kliavkoff. The Pac-12 currently has just four remaining members moving forward with Oregon State, Washington State, California, and Stanford, and in the event that the league continues to tread water for the next few weeks, even keeping four teams may be a stretch.