Trending Now
Pac-12 President Asked if Big 12 Could Take Every Team Except Two: Report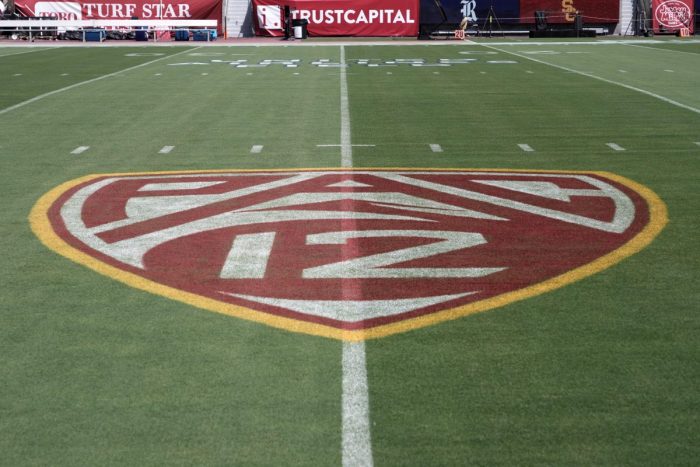 Last Tuesday, the Pac-12 finally brought its media rights proposal to the table for its member schools to see, giving them their first glance at the real numbers that had been veiled for months.
While the meeting ended without a deal in place, the rumors were that the Pac-12 was planning for a second meeting and that they felt good about the chances of getting something signed.
Now, six days later, we know that wasn't the case, as the conference has now dissolved to just four schools. But, how committed were the programs to sticking together behind the scenes? There was a public sentiment that the Pac-12 was trying to find any way of sticking together, but according to a report from Brett McMurphy, that doesn't sound like the case.
On Monday, McMurphy reported that following Tuesday's meeting, a Pac-12 president reached out to a Big 12 president and asked if the Big 12, "could take all of us, except for Oregon State and Washington State?"
Brutal.
While the public perception of sticking together and being partners is important for conference success, it seems as if all of that goes out the window when the situation gets dire.
As many have done over the last several months, myself included, it's easy to compare the Pac-12's situation to a sinking ship. We've all seen The Titanic. When it's life-or-death, it becomes chaotic and it's every man for himself.
Sure, the Pac-12 would've liked us to believe that they were content with playing their favorite classical tunes on the violin as the ship takes on water, but in reality, they were scrambling to find space on any lifeboat that they could.
In the end, eight schools will live to tell the tale in other Power Conferences, while four unlucky souls are in the process of going down with the ship, and unfortunately, it was a case of the haves and the have-nots, just like in the film.
The Pac-12's leadership was plenty sure of itself, and clearly thought there was no way that it would ever be in any real danger, but in a tale as old as time, it was another case of pride before the fall, and the conference is now a casualty of conference realignment.
*queues up My Heart Will Go On*