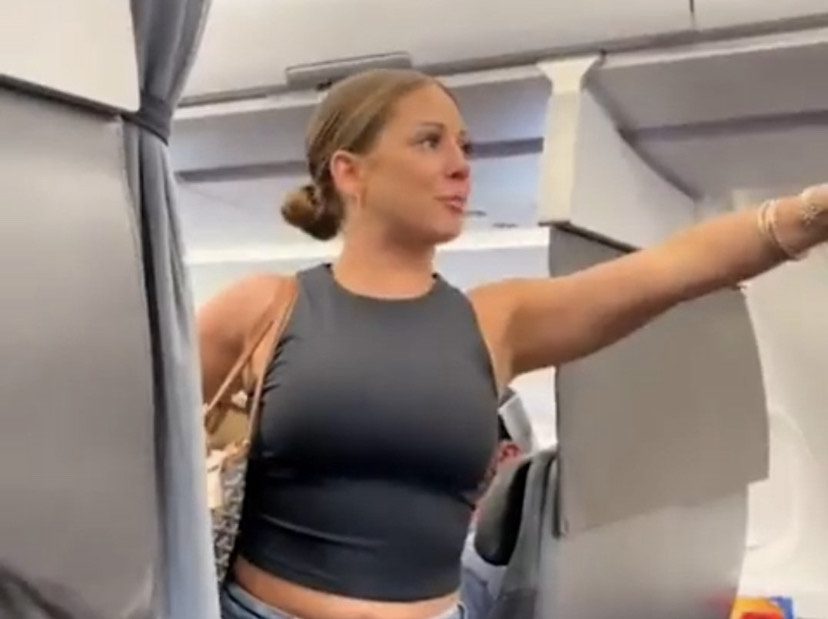 In one of the funniest viral moments of the year so far, a passenger who went viral for leaving an American Airlines plane due to claiming that another passenger on the flight was, "not real," has been discovered to have Big 12 ties.
Tiffany Gomas, the notorious passenger from the American Airlines flight, actually happens to be a graduate of Oklahoma State University, and while her situation may not be doing her any favors, the unique connection to the league adds another interesting level to the growth of the Big 12's brand under Brett Yormark.
While Barry Sanders, Garth Brooks, Daniel Cormier, Reba McEntire, and Rickie Fowler may have just slightly eclipsed Gomas in terms of recognition at OSU, the situation seems to be the gift that keeps on giving with some incredible memes.
Gomas was removed from her flight after claiming her beliefs that the flight would not make it to its destination, but not before making a lasting impression on the world of social media by saying, "I'm telling you, I'm getting the f*** off, and there's a reason why I'm getting the f*** off. And everyone can either believe it or they can not believe it. I don't give two f****, but I am telling you right now, that m*********** back there is not real. And you can sit on this plane and f****** die with them or not. I'm not going to."
While Oklahoma State may not be thrilled about claiming Tiffany Gomas as the pride of the Cowboys, the OSU alumni made for a great off-season story to pass the time until football season.