TCU Horned Frogs
Look: TCU Freshman OL Brione Ramsey-Brooks, Largest Player in CFB History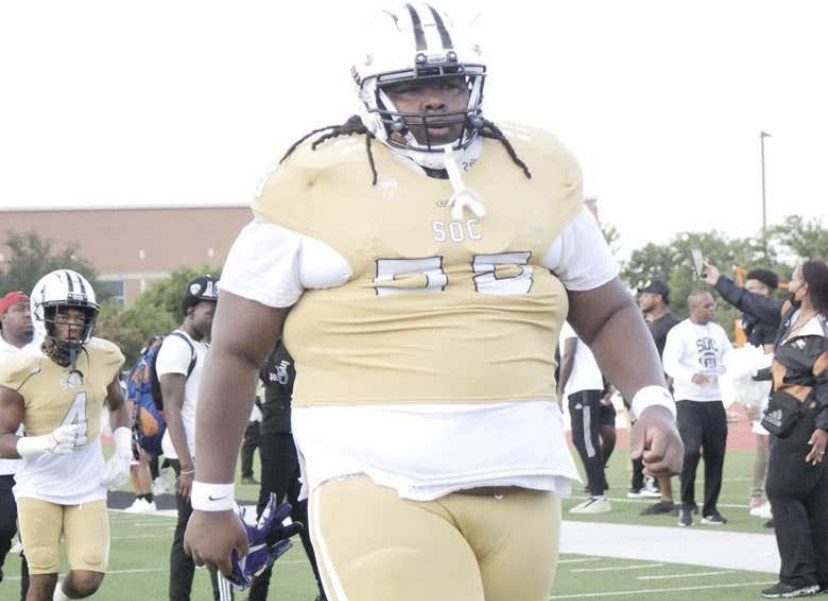 The TCU Horned Frogs have one of the biggest linemen in the country on their roster with freshman offensive lineman Brione Ramsey-Brooks who stands a whopping 6-foot-5 and weighs 455 pounds.
While the numbers alone may seem baffling at first glance, Ramsey-Brooks is every bit of his size. According to Wikipedia, the largest college football player ever was Wisconsin OL Aaron Gibson who checked in at 420 pounds, 30 pounds less than TCU's freshman.
Ramsey-Brooks steps onto the field in Ft. Worth as the biggest player to ever play college football, and not just by a few pounds, he holds the title by a total of 35 pounds. While size isn't always a direct translator of skill at the Division 1 level, Ramsey-Brooks is an absolute mountain of a man with an impressive high school highlight tape.
Coming out of high school, Brione Ramsey-Brooks was listed as a three-star prospect by the 247Sports index and was also graded as the nation's 1,551st-overall prospect in the class of 2023. He also checked in as the 115th-ranked IOL in his class and the 256th-ranked player in the state of Texas.
Ramsey-Brooks and the Horned Frogs kick off their season on September 2nd against Deion Sanders and the Colorado Buffaloes in the first matchup of the season between a current and future member of the Big 12 Conference.