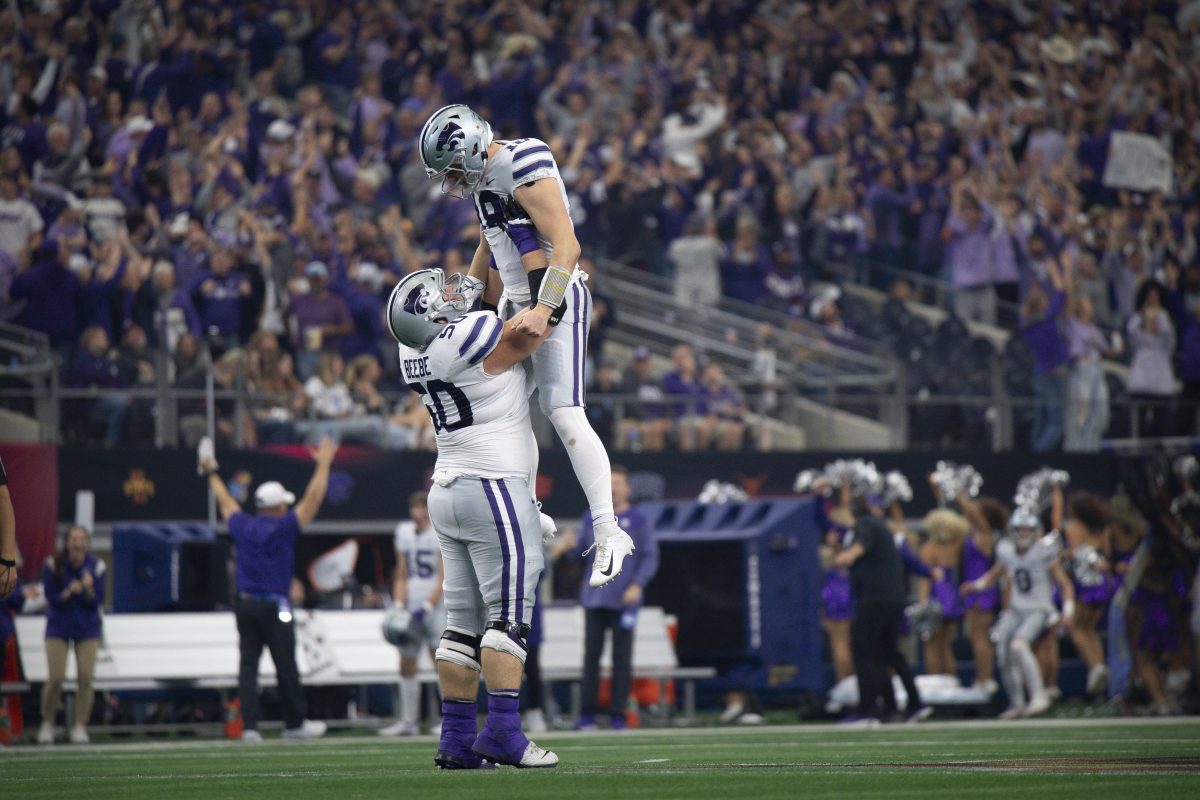 The Preseason Coaches Poll was released this week, with K-State coming in at No. 17, its highest preseason ranking since 2004 when the Wildcats entered the season ranked 13th. The Wildcats did not live up to expectations that year, as K-State finished with a disappointing 4-7 record. Will 2023 be different than 2004?
The 2023 Wildcats hope to repeat as Big 12 champions and earn a spot in the College Football Playoff. How likely is that? Recent history suggests that it is possible, as TCU made the playoff last season despite entering the season unranked, and Michigan made the playoff in 2021 and was also unranked going into the season. In the nine-season history of the college football playoff, TCU and Michigan are the only two teams to make the playoff unranked in the preseason coaches poll.
Most of the playoff participants are preseason top 10 selections, with a few exceptions. Below are the year-by-year playoff participants and their preseason ranking in the coaches poll. The eventual national champion is in bold.
2022
Georgia – 3rd
Ohio State – 2nd
Michigan – 6th
TCU – Unranked
2021
Alabama – 1st
Michigan – Unranked
Georgia – 5th
Cincinnati – 10th
2020
Alabama – 3rd
Clemson – 1st
Ohio State – 2nd
Notre Dame – 10th
2019
LSU – 6th
Ohio State – 5th
Clemson – 1st
Oklahoma – 4th
2018
Alabama – 1st
Clemson – 2nd
Oklahoma – 5th
Notre Dame – 11th
2017
Clemson – 5th
Oklahoma – 8th
Georgia – 15th
Alabama – 1st
2016
Alabama – 1st
Clemson – 2nd
Washington – 18th
Ohio State – 5th
2015
Clemson – 12th
Alabama – 3rd
Michigan State – 6th
Oklahoma – 19th
2014
Alabama – 2nd
Oregon – 4th
Florida State – 1st
Ohio State – 6th
What do I glean from this data? Making the College Football Playoff isn't out of the question for K-State, should they repeat as Big 12 champions. Numerous teams have made the playoff ranked in a similar place as K-State is this year. Oklahoma made the playoff in 2015 ranked 19th, Washington in 2016 ranked 18th, and Georgia in 2017 ranked 15th. Percentage-wise, 80% of the total playoff participants were ranked in the top 10 going into the season, 14% in the top 19, and 6% unranked.
Those odds are long enough, but if any K-State fans think the Wildcats can win the national title this season, the odds are even longer. Every team that has won the College Football Playoff has been ranked in sixth place or higher going into the season. If K-State were to do it with a preseason ranking of number 17, it would be quite an anomaly.
What are my expectations for this team? I expect them to compete for a repeat of the Big 12 championship and making the College Football Playoff would be gravy. As for winning the national championship? As my Dad likes to say, it looks like the chances are slim and fat.