Big 12 News
Josh Pate Believes UCF Can Be 'Big Dogs' in the Big 12 Conference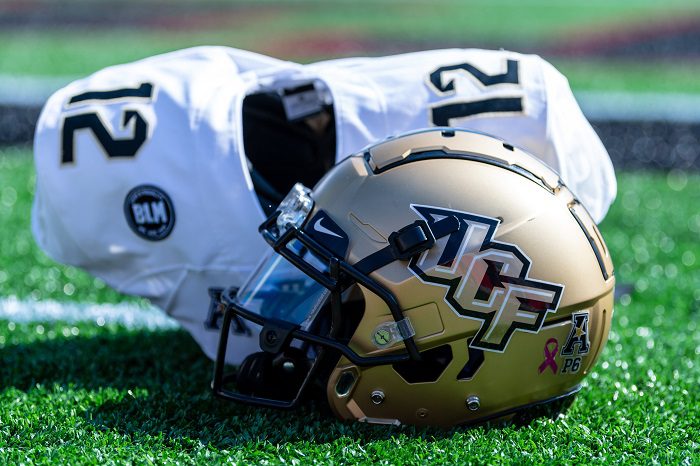 With the UCF Knights sitting atop the Big 12 Conference with some impressive recruits in the class of 2024, host of the Late Kick Podcast, Josh Pate, spoke about the Knights' upside going forward as a significant player in the new Big 12.
Pate mentioned that he believes Gus Malzahn and the Knights have the potential to become one of the cornerstone programs of Big 12 football following the departure of Texas and Oklahoma, mixed with the addition of the four corner schools in 2024.
"Central Florida is rolling in recruiting," Pate said on the Late Kick Podcast. "Who, after OU and Texas leave that conference, will be the big dog on the block? What if I told you UCF, outside of OU and Texas, currently has the highest-rated class of what will be the remainder of the Big 12? They've landed several guys the last few days, they are the top class in the Big 12, and they're top 25 nationally right now."
Pate continued by mentioning how UCF benefits from the parachute effect that takes place in the transfer portal when top high school prospects from the state of Florida are unhappy with their original commitment. With Florida producing some of the top high school prospects in the country each season, in the event that a top prospect hits the portal, Malzahn and the Knights are set up perfectly in Orlando as players traditionally look to return somewhere closer to home.
"You need to be a parachute destination. There are some places like UCF that are situated in Orlando. There's already a ton of talent around them, but they don't get all the talent initially. A lot of that talent will inevitably go elsewhere, maybe Georgia, maybe Ohio State, maybe North Carolina, and it just doesn't work out for whatever reason. The tendency is to want to transfer to somewhere closer to home, thus the parachute effect. And guess who's right there on ground level waiting for them, UCF. I think they're just getting started."
While the Knights should face an uphill battle against stiffer competition in the Big 12, Gus Malzahn has positioned UCF to contend for a title in the future with the addition of some incredible talent at the high school level. Central Florida kicks off their season on August 31st against Kent State in their first game as a member of the Big 12 Conference.