Big 12 News
Lance Leipold on Punter Damon Greaves: 'Better Than I Expected'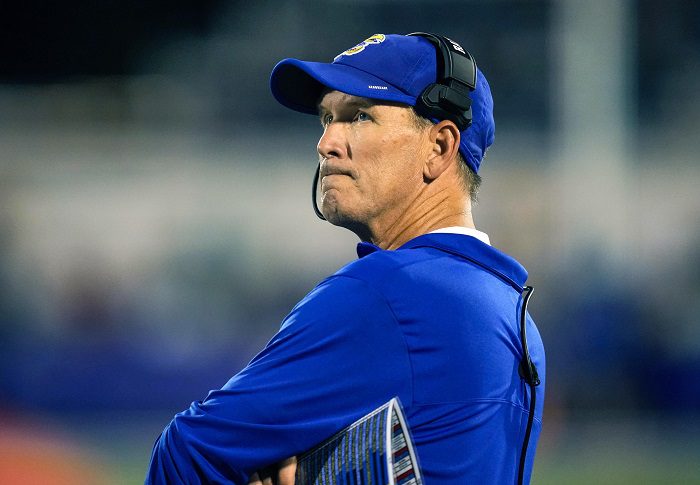 While punters may not be consistently known across the college football landscape, one punter in Lawrence has been surprising his coaching staff all offseason.
Kansas head coach Lance Leipold was asked for his thoughts on new punter Damon Greaves which prompted a funny reaction from the Jayhawks' coach. Leipold mentioned that Greaves surprised him and was, "Better than expected."
Greaves' story is a bit unique compared to most punters as he grew up playing Australian Rules Football in Australia. As a member of the Hawthorn Football Club in the AFL, Greaves' abilities transferred over to punting relatively easy.
Greaves spoke to Jayhawk Slant about his decision to leave Australia for Kansas saying, "As soon as I could walk, I was kicking a footy. It's something that just comes natural to me now. The kicking skills in Australian Rules is slightly different to punting but it's all very transferable and has given me the ability to pick up punting quickly."
While the jump from Aussie Rules Football to collegiate football isn't an easy switch, Greaves seems to have made the adjustment and has earned some praise from Leipold.
Greaves and the Jayhawks kick off their season on September 1st against the Missouri State Bears as Lance Leipold looks to lead Kansas to its first positive record since the the 2008 season.