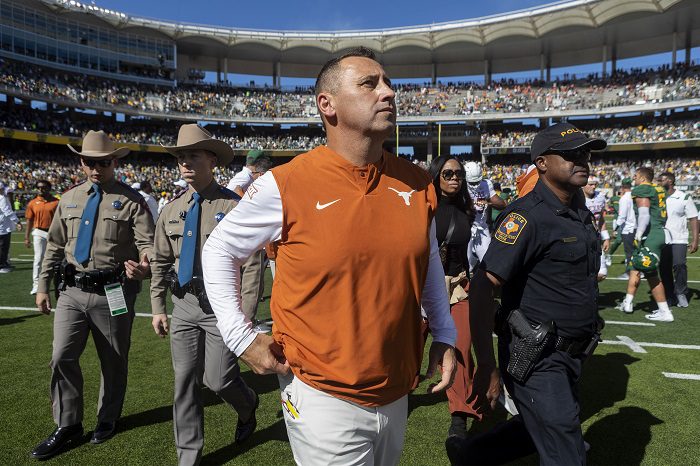 With the Texas Longhorns being picked to finish first in the recent Big 12 Preseason Media Poll, expectations for Steve Sarkisian's squad are higher than ever.
Sarkisian recently spoke to members of the media and was asked for his thoughts on the preseason poll, which prompted Sark to mention that, "It really doesn't matter."
Sarkisian's full comments added multiple instances of indifference on the topic, including his initial response, "I use it both ways, like I have this year. I can put up a slide in a team meeting and I can have five articles with headlines of how great we're supposed to be this fall. And then, right next to it, I can have five articles of we're going to stink and we're Texas and they're going to blow it again. So I can do both. That's kind of what I do because it really doesn't matter. That's what I'm trying to get across to the players."
While the preseason rankings may not matter to Steve Sarkisian and his group at face value, the Longhorns were picked to win the Big 12 Conference for the first time since 2009 in their final season before departing to the SEC.
With one of the best rosters in all of college football due to a mixture of high-ranking recruits in the transfer portal and at the high school level, if Texas plans to claim one final Big 12 trophy on its way out, this season would be the one to do it.