Baylor Bears
The X-Factor For Each Big 12 Football Team in 2023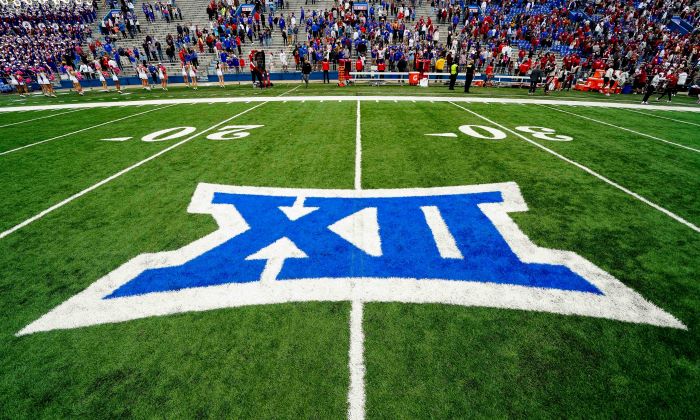 When you hear someone use the term "X-Factor," what does that mean to you? Does that mean the most important part of a team? Does it mean the biggest question mark heading into the season?
An X-Factor is defined by Google as, "a variable in a given situation that could have the most significant impact on the outcome." So, which player(s), coach(es), or related variables will make the most significant impact on each Big 12 team in 2023?
Let's take a look.
Baylor
Dave Aranda's Scheme
After the unit declined in 2022, Dave Aranda decided to make a change at defensive coordinator and brought back Matt Powledge, who coached the secondary for Aranda in 2021 before spending a season at Oregon. The shift in philosophy will be more like what Aranda ran at LSU and Wisconsin, so it should improve from last season, despite losing several key starters from last year. If Baylor's defense can more closely resemble the 2021 unit, this team is capable of surprising folks in the Big 12 race.
BYU
Kedon Slovis
As a freshman at USC, Slovis caught the attention of pretty much everyone in college football when he completed 71.9% of his attempts for 3,502 yards and 30 touchdowns with just nine interceptions. However, his numbers have regressed in every season since then with last year's numbers at Pitt being the worst of his career. If a change of scenery helps Slovis recapture some old magic, it would certainly go a long way in helping BYU transition into the Big 12. If not, the Cougars could be in for a long season.
Cincinnati
Offensive Line
Cincinnati has plenty of "new" things to break in in 2023, and unfortunately, one of those is the offensive line. Four starters are gone from last year (which might not be a bad thing), but a patchwork offensive line made up of transfers isn't exactly a promising start. However, if they can find a way to protect Emory Jones, the Cincinnati offense could show flashes under Scott Satterfield. That's a big ask though, especially for the Bearcats' first year in the Big 12.
Houston
Donovan Smith
Donovan Smith was one of three quarterbacks to start multiple games at Texas Tech last season but decided it was in his best interest to transfer to Houston ahead of 2023. With the size and athleticism to be featured in Dana Holgorsen's offense, Smith has high upside but has struggled with turnovers in the past. If he can take care of the football and maximize his efficiency as a runner, the Houston offense could be better than expected. Now, how good is that? It's hard to tell, but it all starts with Smith.
Iowa State
Quarterback Situation
With Hunter Dekkers' career in flux, it appears that Iowa State enters fall camp with a decision to make at quarterback. Freshman JJ Kohl brings all kinds of physical gifts with a 6-7, 235-pound frame and a rocket launcher for an arm, but Rocco Becht has the all-important edge with experience, although not by much. Whoever wins the job will have to come out swinging in 2023, as the Cyclones face Iowa, Oklahoma State, and Oklahoma before October rolls around.
Kansas
Defense
With Jalon Daniels and a host of offensive weapons back around him in 2023, the Jayhawks are going to score points. My question is: can they find any semblance of a defense to back Daniels up? There's good and bad news here. The good news is, Kansas returns its entire back seven from a season ago. The bad news is, they allowed 35.5 ppg last season, ranking 124th nationally. With an entirely new defensive line and another year of experience, the hope is that the Kansas defense can improve, even slightly. If so, it's hard to imagine they don't make a second consecutive bowl game.
Kansas State
Treshaun Ward
Kansas State is tasked with replacing one of the most electric players in school history, with Deuce Vaughn now a member of the Dallas Cowboys. The entire offensive line is back, as is Will Howard at quarterback, but the biggest question is whether Treshaun Ward can replace #22. While he'll share carries with DJ Giddens, the buzz has been about the Florida State transfer, who averaged 6.6 yards per carry and scored seven touchdowns in Tallahassee last season. Behind a veteran O-Line, Ward should have the chance to have a career year in 2023, and if he does, K-State will contend for the Big 12 title once again.
Oklahoma
Defensive Additions
In Brent Venables' first season as a head coach, Oklahoma fell from its perch as the Big 12's premiere program, going 6-7 in 2022. The Sooners responded by hitting the transfer portal hard, and landing a top five recruiting class in 2023. By bringing in some of the top transfers in the country, including LB Dasan McCullough, DE Trace Ford, and DE Rondell Bothroyd. Plus the Sooners added a pair of five-star defenders in the 2023 class with EDGE PJ Adeboware and S Peyton Bowen. If OU's new pieces fit defensively, this should be a team that hits double-digit wins in 2023.
Oklahoma State
Alan Bowman
While he didn't do much during his time at Michigan, Alan Bowman left a mark on the Big 12 with Texas Tech in a past life. Now at Oklahoma State, Bowman brings 5,329 yards, 34 touchdowns, and 16 starts with him from Lubbock. If he can stay healthy and rekindle the gunslinger mentality, Bowman could elevate an Oklahoma State offense that was well below what we've come to expect in Stillwater in 2022. Keeping Bowman upright will be key for OSU, and if they can do so, the Pokes have the schedule to make a run.
TCU
Kendall Briles
It's not easy to lose the Broyles Award winner and maintain offensive production, but that's exactly what TCU hopes to do in 2023. With Garrett Riley in Clemson, South Carolina, the Horned Frogs brought in Kendall Briles from Arkansas. Briles likes to spread defenses out with Air Raid concepts, but his bread-and-butter has been made with a zone running scheme, which helped the Razorbacks lead the SEC in rushing a season ago. If his system can transition smoothly, Chandler Morris is a vastly underrated athlete that can torch defenses with his legs. Keep the offense rolling in Fort Worth, and TCU could be better than expected for the second year in a row.
Texas
Quinn Ewers
Texas has all the hype in the world, and for the first time in nearly a decade and a half, they've been picked to win the Big 12. A lot of the expectations in Austin fall squarely on the shoulders of Quinn Ewers, who didn't live up to his billing in 2022. If he is as improved in 2023 as folks around Austin are saying, then Texas could be a fringe playoff contender this season, but I'm going to need to see it first. He's got all the talent in the world, and the talent around him is truly elite. If Ewers takes the next step, there's not a team in the Big 12 that has a higher ceiling than Texas.
Texas Tech
Offensive Line
Last season, Texas Tech's offensive line had some hiccups along the way despite being a fringe Top-25 team in scoring offense (34.2 ppg). In 2023, Zach Kittley added two all-conference linemen from WKU: Cole Spencer and Rusty Staats. Plus, the Red Raiders return a lot of experience up front from a season ago, despite several position changes. If the O-Line can improve in their second year under Kittley, the offense could turn nuclear with all of its top pass catchers back from a season ago. An explosive air raid offense and opportunistic defense in Lubbock sound like a familiar recipe for success.
UCF
John Rhys Plumlee
There may not be a more dynamic quarterback in the Big 12 in 2023 than John Rhys Plumlee, and he will dictate how UCF's first season in the conference goes. In 12 starts a season ago, Plumlee threw for 2,586 yards and 14 touchdowns, adding 862 yards and 11 scores on the ground. Plumlee will have to improve as a passer in 2023, as he ranked ninth in QBR in the AAC a season ago. Still, as the biggest running threat in the league among quarterbacks, Plumlee will present a unique challenge for opposing defensive coordinators. Maximize on that, and stay healthy, and UCF could have one heck of a first season in the Big 12.
West Virginia
Early Season Schedule
West Virginia head coach Neal Brown enters the 2023 season with a hot seat underneath him. To make matters worse, he'll face Penn State and Pitt in the first three weeks of the season, followed by games vs. Texas Tech and at TCU. As blunt as this might seem, West Virginia needs to split those games if it hopes to have any chance at making a bowl game and keeping its coach. If they enter their bye week at 2-3, or heaven forbid 1-4, it might be the final straw for Brown. The back half of the schedule is much more forgiving, but Brown will have to get there first.