Big 12 News
Brett Yormark on Big 12 Expansion: 'Right Now We're Done'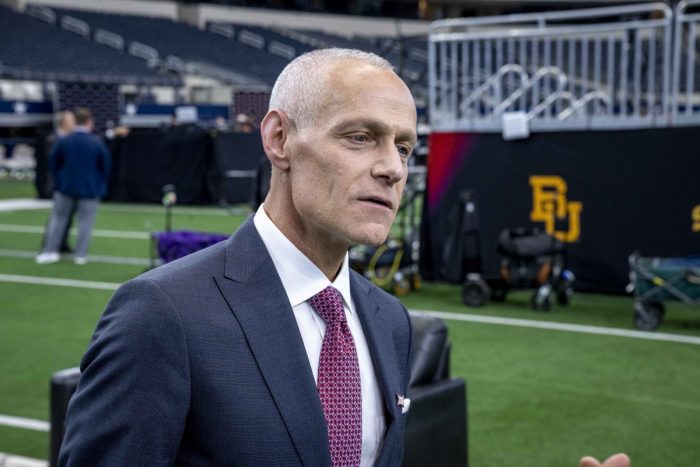 Big 12 expansion is done. At least for now. That according to Big 12 commissioner Brett Yormark in comments to The Arizona Republic.
"Right now we're done," Yormark said. "We had a vision. We had a strategy and effectively we've been able to execute it. Initially, I wasn't sure if we'd go to 14 or 16. I think 16 was kind of a dream scenario, candidly. So from our perspective, our focus now is to integrate the four incoming schools as quickly as we can. Get them comfortable. We feel really good about our future and what our membership composition looks like when you look at it in terms of where we were and where we are and where we're going."
Brett Yormark noted that while public perception had often assumed the "Four Corner" schools were a packaged deal, that was never the case. He added the final straw was when Oregon and Washington decided to make their jump to the Big Ten Conference. Then, Arizona, Arizona State and Utah ultimately decided to make their move to the Big 12.
The commissioner went on to add that the Colorado move the week prior made him confident that others would come, it was just a question of who and when, saying, "Once Colorado decided to come I wasn't sure one was going to lead to two or three or four but I always felt there was a possibility that they weren't coming on their own given what I had been reading and just the climate around the conference."
The biggest hurdle is now scheduling with 16 teams scattered from Orlando to Tuscon, and Yormark said that scheduling will be addressed in the near future, and there has been no decision on if to break into pods of four or eight teams.
Big 12 athletic directors will be meeting later this week in Dallas with scheduling set to be the biggest topic addressed.