Big 12 News
Look: Kansas Renderings for David Booth Stadium Upgrades and KU Gateway District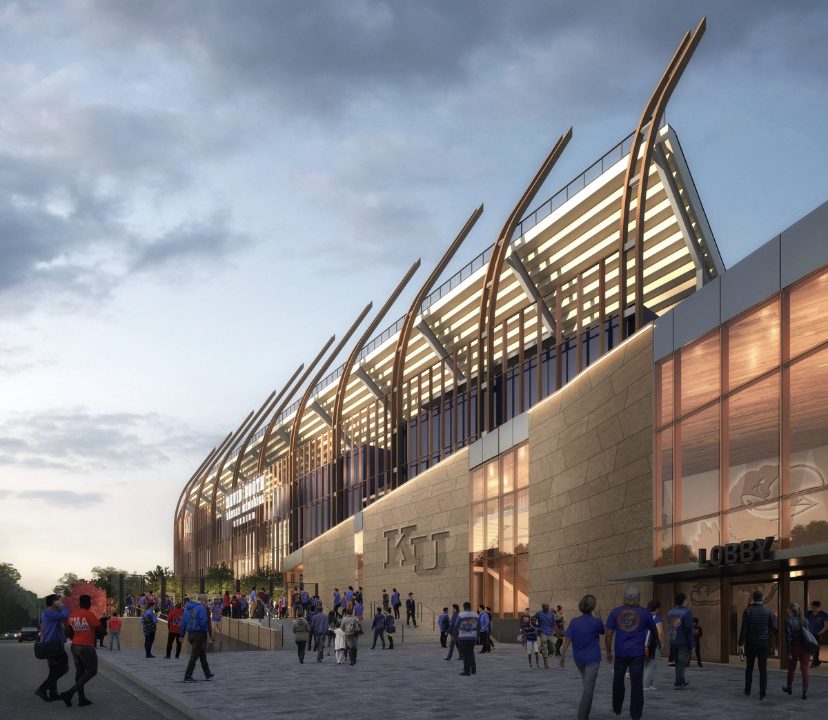 Fans of the Kansas Jayhawks got a nice reveal on Tuesday afternoon with the program showing off some new renderings for future upgrades to both David Booth Stadium, and the KU Gateway District.
In a video that highlights the tradition and history of Kansas, sportscaster and Kansas alumni, Kevin Harlan, provided an epic voice over for the long awaited debut of the new visuals for David Booth Stadium and the Gateway District.
While some fans have been negative in response to the new images, the overwhelming majority of fans seem thrilled about the new upgrades.
The upgrades to the stadium and to the gate district are set to be completed in 2025 in a multi-phased approach, according to the universities website. The first phase of the project will include additional renovations to, and expansion of, Anderson Family Football Complex, the training hub for Kansas Football. Additionally, the first phase will include the construction of new southwest, west and north sides of David Booth Kansas Memorial Stadium, as well as a new conference center on the north end.
University Chancellor Douglas Girod spoke on the upgrades saying, "The Gateway District is a once-in-a-generation project to transform our campus and drive economic development throughout the region. Specifically, this project will create exciting new amenities for students, employees and visitors while providing Kansas Football the facilities it needs to compete at the highest level."
With Kansas football on the rise both on the field and off the field, the future of the program has carved out a nice place in the growing Big 12 Conference. While stadium upgrades are set to take some time, Kansas kicks off their 2023 campaign on September 1st with a matchup against Missouri State.