Big 12 News
Brett Yormark Praises Bob Bowlsby For Big 12 Expansion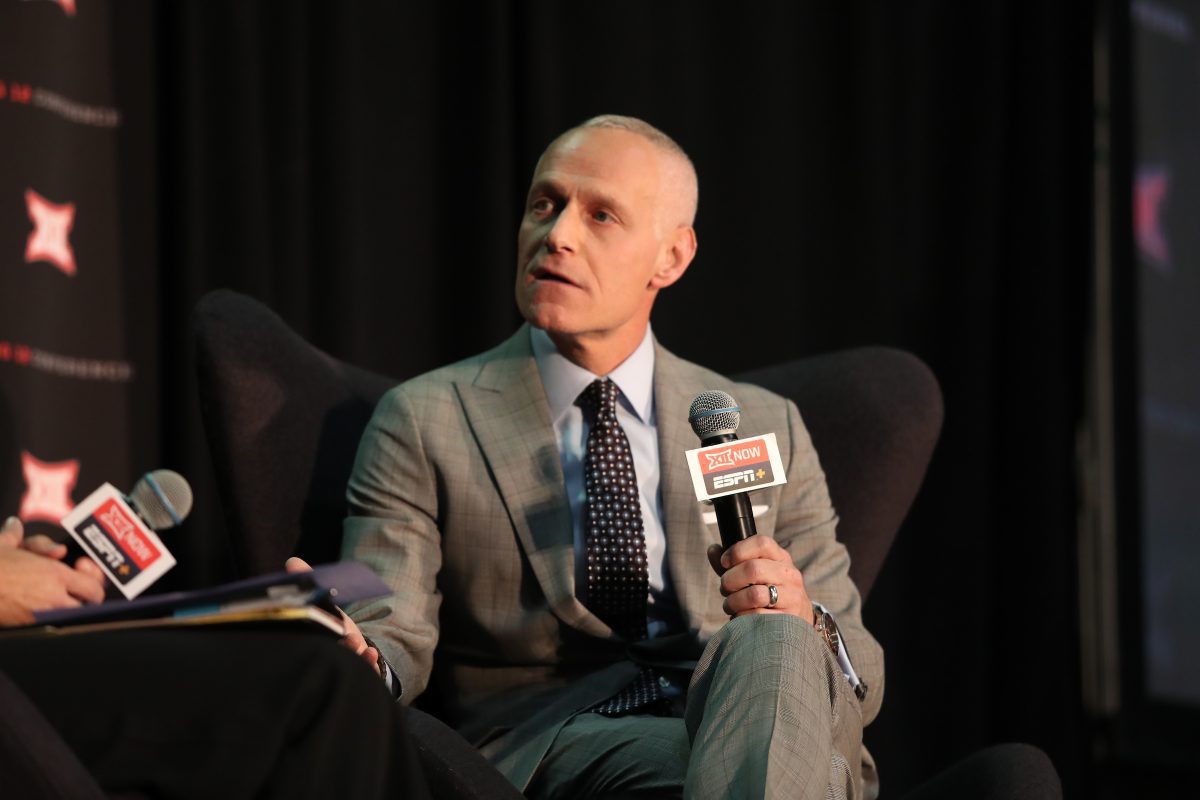 The Big 12 Conference's new members were a key part of the league getting the television contract extension it was hoping for last year.
And, according to Big 12 commissioner Brett Yormark, his predecessor, Bob Bowlsby, deserves plenty of credit for that.
"If those four schools weren't here, I'm not sure I would have had the ability to go early with ESPN and Fox," Yormark said to the Marchand and Ourand Sports Media podcast.
Those four schools are BYU, UCF, Cincinnati and Houston, which joined the Big 12 on July 1. While BYU was an independent in football, the other three were part of the American Athletic Conference.
But, even before the quartet joined, Yormark went to both Fox and ESPN to explore an extension of the current TV deal before the exclusive negotiating window. The Big 12, Fox and ESPN ultimately agreed to a six-year extension, beginning in 2025-26, that will pay each Big 12 school $31.7 million in TV money.
The four new schools accepted Big 12 membership due to Oklahoma and Texas accepting an invitation to join the SEC in 2021. Bowlsby was instrumental in guiding the league's first expansion since they added TCU and West Virginia before the 2012 season. OU and Texas will join the SEC next summer.
"Bob Bowlsby did a great job," Yormark said. "When I took the job, I said, 'He's just passing the baton to me.' He gave me a really great platform when you think about his recover efforts with the four new schools. Those were great gets on the heels of Oklahoma and Texas (leaving)."
Bowlsby took over as Big 12 commissioner in 2012 and stepped away officially last year. He remained on for a time as a consultant during Yormark's transition.
You can find Matthew Postins on Twitter @PostinsPostcard.