Big 12 News
Brett Yormark Says Conversations Around Adding UConn and Gonzaga are 'No More'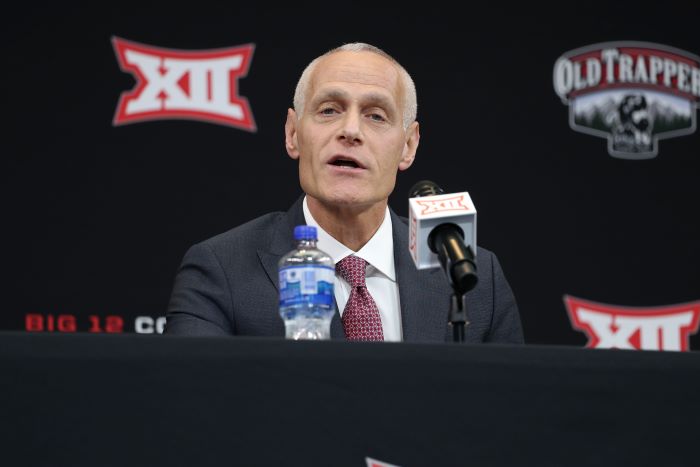 For several months, there have been rumors and reports surrounding discussions between the Big 12 and both UConn and Gonzaga, regarding expansion.
The two powerhouse basketball programs are among some of the nation's premier hoops brands in the nation. With Big 12 Commissioner Brett Yormark looking to add to the conference, what better way to bolster the league that is already viewed as the best in the country?
While it was an exciting prospect for die-hard basketball fans, it sounds like the idea has hit a brick wall for now.
After adding Arizona, Arizona State, BYU, and Colorado from the Pac-12, it appears that the Big 12's appetite for expansion has diminished for the time being.
In a recent appearance on The Marchand and Ourand Sports Media Podcast, Yormark said that the conversations with the Huskies and Zags are no longer.
"Those conversations are no longer," Yormark told Marchand and Ourand. "Unfortunately, things didn't work out only because the dream scenario (of adding Colorado, Arizona, Arizona State & Utah) unfolded for us."
It's no surprise that the Big 12 has stopped talks with the two schools, given that they've added four Power Five Four programs, bringing their membership to 16 universities. With the four new schools coming in 2024, the Big 12's geographical footprint still makes sense, and has been strengthened greatly on the western front.
The Big 12 is happy with 16 teams, as it should be, and it's clear that they'll stick to that number for the foreseeable future.