Big 12 News
Nelly To Perform Halftime Show at Big 12 Championship Game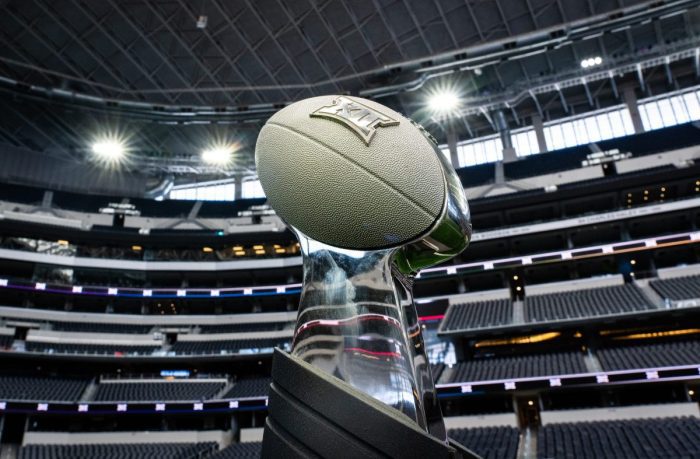 On Tuesday night, Big 12 officials took to Twitter to hype some news that was set to drop on Wednesday morning, and now we know what they were teasing.
According to a press release from the conference, Nelly will perform a Super Bowl-like halftime show on ABC at the Big 12 Championship Game on December 2 at AT&T Stadium in Arlington (TX).
"We are thrilled to announce Nelly will be joining our school's marching bands to perform at the first-ever Big 12 Football Championship halftime show," said Commissioner Brett Yormark. "The Big 12 is committed to living at the intersection of sports and culture and introducing Championship enhancements that are best in class."
With the Big 12 looking to modernize the fan experience at events like the Football Championship Game, an on-field halftime show is an exciting development that will certainly separate this conference from others.
As the Big 12 press release states, Nelly is no stranger to the gridiron – the nine-time Billboard Music Award-winner has performed in the halftime shows of Super Bowl XXXV and Super Bowl XXXVIII. Additionally, Nelly performed at halftime of the 2022 NFL Divisional Playoff matchup between the Buffalo Bills and Kansas City Chiefs, and made his acting debut in the 2005-remake of "The Longest Yard".
Tickets for the Big 12 Championship went on sale last Saturday, and are available across nine price levels ranging from $99-$350. They can be purchased online only via SeatGeek at https://big12.us/3i564VW.